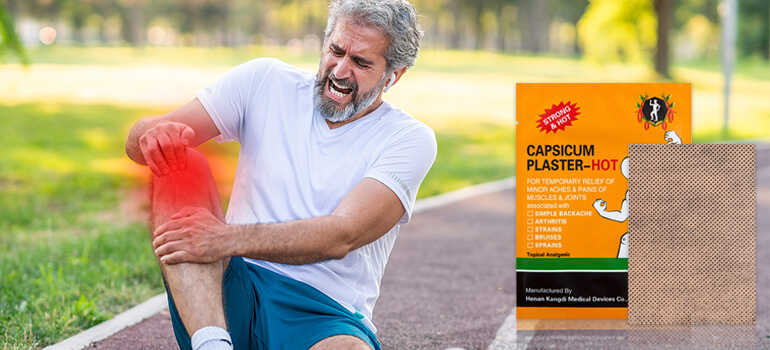 2023-01-11
What Medical Plaster To Use For Knee Pain After Exercise
In our daily life, many friends will inevitably have some old problems of knee joint pain, especially after exercising, knee pain will inevitably occur. The manufacturer of KONGDY - Pain Relief Patch also found that many friends would use Capsicum plaster to relieve pain.
01. KONGDY Capsicum Plaster-HOT
For knee pain, KONGDY Capsicum Plaster-HOT can be used. KONGDY has studied various orthopedic diseases, and his experience in ointment has penetrated into it, and he has developed a good Capsicum Plaster formula. A lot of painstaking efforts have been devoted to the production of the products, which use pure Chinese medicine essence and are purely handmade, and have good effects on various orthopedic diseases. Many friends even use it as a family backup medicine.
02. Learn how to use Capsicum Plaster-HOT correctly
When your knee hurts, you should not only choose the right manufacturer of Capsicum Plaster, but also master the correct method of use, so that it can play a better role. Before use, we should wipe the knee clean with a hot towel, then spread out the folded Capsicum Plaster, and stick it on the sore knee. It's best to avoid areas with a lot of hair so that it doesn't cause pain when you tear it off.