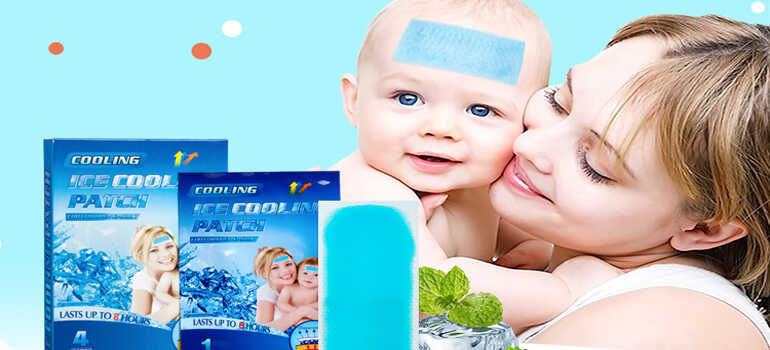 2022-05-14
Reasonable Selection Of Antipyretics In Children
Fever is a regulated increase in body temperature caused by an upward shift in the thermoregulatory point caused by a pyrogen. The main causes of fever are bacterial infections, viral infections, mycoplasma infections, collagen diseases and malignancies. The main manifestations of high fever in children are irritability, crying and even convulsions, and ultra-high fever can lead to central depression and coma. Most of the antipyretics are commonly used over-the-counter and the best ones for children are children's antipyretic drops, suspensions and granules. The instructions should be read carefully before use.
This article provides an overview of the rational choice of paediatric antipyretics.
Aspirin, also known as acetylsalicylic acid, is a non-steroidal anti-inflammatory drug with antipyretic, anti-inflammatory, anti-rheumatic and platelet aggregation inhibiting effects, which is widely used in various pain, rheumatism, rheumatoid and cardiovascular anticoagulation. Foreign studies have shown that aspirin is effective in the treatment of fever, but the drug has been associated with adverse effects such as irritation of the intestinal tract, bleeding, salicylic acid reactions, rash or asthma. Aspirin is contraindicated in infants and young children because it can cause metabolic acidosis, fever, hyperventilation and cerebral symptoms in children under the age of 2. Aspirin can be used in children over the age of 3 years at the usual dose of 10-20 mg/kg. Caution should be exercised when using aspirin in children.
Ibuprofen is a non-steroidal analgesic and anti-inflammatory drug with the chemical name 2- (4-isobutylphenyl)propionic acid. Ibuprofen has a strong antipyretic and analgesic effect. Its analgesic effect is similar to that of aspirin, with less gastrointestinal irritation than that of aspirin and no effect on the haematopoietic system. The antipyretic effect of ibuprofen can last for 4 to 6 hours and up to 8 hours. Although ibuprofen is an aspirin-like drug, it is considered to be a safe and reliable antipyretic and analgesic drug. Ibuprofen is suitable for children over 6 months of age as well as adults for antipyretic and analgesic purposes. The usual dose is 5 mg per kg of body weight, but higher doses can increase the duration of fever reduction, if necessary up to 40 mg per kg of body weight. If necessary, the dose can be up to 40 mg per kg of body weight.
Acetaminophen, or paracetamol, produces a superimposed antipyretic effect at repeated doses and rarely causes gastrointestinal adverse effects. It rarely causes gastrointestinal adverse reactions, but may cause rash, drug fever and mucosal damage. The therapeutic dose does not usually cause hepatic or renal impairment, nor does it induce Reye's syndrome, allergic croup or shock. Acetaminophen is widely used worldwide. Acetaminophen is widely recommended and used worldwide to reduce fever. WHO recommends it as the first choice for children over 2 months of age. Acetaminophen is used for fever in children with asthma, influenza or chickenpox. Acetaminophen is indicated in children with asthma, influenza or chickenpox fever. Acetaminophen is usually used to reduce fever for no more than 3 days.
Indomethacin prevents the entry of pyrogen into human brain tissue and relieves pyrogenic stimulation of hypothalamic The cooling effect of indomethacin is achieved by blocking the entry of thermogenic agents into human brain tissue and relieving the stimulation of the hypothalamus by thermogenic agents. Indomethacin has a cooling effect Indomethacin has the advantages of being gentle, stable, less sweating and no discomfort. Some studies have found that indomethacin reduces fever It is also effective for some prolonged fevers that are not easily controlled, but its long-term use has many adverse effects. It has been found that indomethacin is fast in reducing fever and is also effective in certain prolonged fevers that are not easily controlled.
Anacin is only used for emergency fever reduction when the fever is acute and severe. It is less commonly administered orally and is mostly used as nasal drops, 1 to 2 drops per nostril for infants. The main adverse effects of Anacin are toxaemic symptoms, urticaria, subcutaneous haemorrhages, purplish-black pus, exfoliative dermatitis and herpetic epidermolysis bullosa.
Aminopyrine injection and anandamide are both pyrazolones, which inhibit the synthesis and release of prostaglandins in the hypothalamus. The synthesis and release of prostaglandins in the inferior colliculus are inhibited, restoring the normal response of the thermoreceptor neurons in the thermoregulatory centre. It can inhibit the synthesis and release of prostaglandins in the hypothalamus and restore the normal responsiveness of thermoregulatory neurons. The main adverse effects of aminopyrine injection are profuse sweating The main adverse effects of Aminopyrin Injection are profuse sweating leading to deficiency, shock, urticaria, epidermolysis bullosa, chest tightness, dizziness, nausea and vomiting, decreased blood pressure and granulocyte deficiency. It should not be used as a routine antipyretic because of the decrease in blood pressure and granulocyte deficiency.
Corticosteroids are mainly used for the emergency treatment of shock, severe infection or inflammation. Glucocorticoids hormones used to reduce fever in children can easily mask the condition and, when used inappropriately, can promote the spread of bacterial or viral infections and worsen the condition. Glucocorticosteroids are also used to aggravate fever in children. Glucocorticosteroids can also aggravate the adverse effects of antipyretic drugs such as acetaminophen. Glucocorticosteroids can also exacerbate the adverse effects of antipyretic drugs such as acetaminophen, so they should not be used lightly.
Treating paediatric fever with Chinese herbs has certain advantages. For example, oral liquid for paediatric cold and flu, granules for paediatric throat clearing and oral anti-viral liquid. These medicines have the functions of antipyretic, anti-inflammatory, antibacterial and These drugs have antipyretic, anti-inflammatory, antibacterial and immune boosting effects. They are preferred in milder cases. These medicines are not convenient for young children mainly because of the large amount of medicine administered at one time. The main reason for this is the large amount of medication given at one time. Chinese medicine is safer for reducing fever.
Paediatric fever patches are used to reduce fever by vaporising the water in the gel to evaporate the excess heat from the body. It is widely used in paediatric fever and fever because it is fast, effective, safe and non-toxic. Paediatric fever patches can protect brain cells from damage and relieve cold and flu symptoms. Paediatric Fever Relief Patch is mainly composed of gypsum, ice chips, bupleurum, honeysuckle, scutellaria, licorice and peppermint. It is suitable for children aged 0-6 years with fever, headache, nasal congestion, irritability and crying caused by colds. Paediatric Fever Reducer can reduce temperature continuously within 8 hours. They are not anti-inflammatory or antibacterial and are generally used as an adjunct to the treatment of fever. They are generally used as an adjunct to the treatment of fever.
Colds, tonsillitis, pneumonia, measles and meningitis can all cause fever. Fever-reducing drugs They can only improve symptoms and have no antibacterial or antiviral properties. Therefore, before using antipyretic drugs The cause of the illness should be identified so as not to compromise the diagnosis and delay treatment. Antipyretics should not be used in combination with several medicines. Use several medicines at the same time. Excessive doses of antipyretics may cause excessive sweating, a sudden drop in body temperature that may lead to post-vacuity, or gastrointestinal symptoms, and may even lead to a fever. The use of too high a dose of antipyretics may result in excessive sweating, a sudden drop in body temperature that can lead to post-emetic, gastrointestinal symptoms, or even liver and kidney damage. For infants and children with fever, medication should be prescribed by an experienced paediatrician. The medication should be administered according to the prescription of an experienced paediatrician.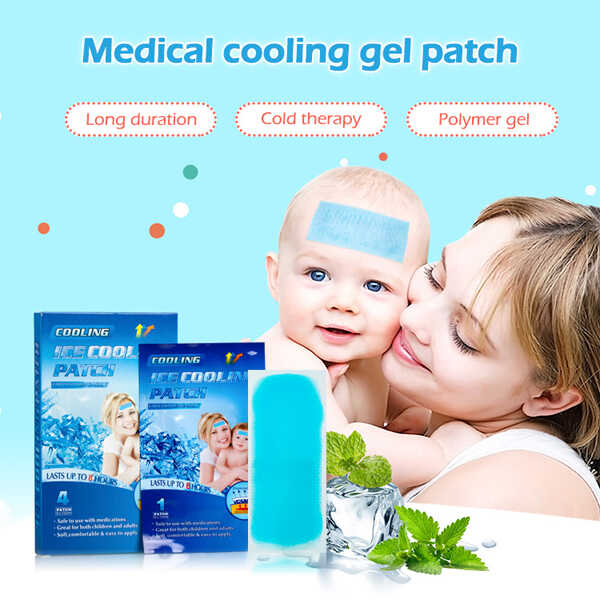 If your child has a fever, try not to take any medication or injections first. The main physical cooling methods are the use of cooling gel patch (antipyretic pads), warm water baths and more ventilation. A warm bath means using a towel dipped in warm water to wipe the neck, armpits and thighs or using a home ice pack on the forehead to help cool the body. If medication is not effective, oral antipyretics may be used. 38.5℃ or above should be used to reduce fever with appropriate medication. Merlin and Tylenol are good for reducing high fever. If the fever is between 38 and 38.5, use Tylenol. If the child has a fever of 38.5 degrees or more, Merlin is better. If the fever is If the fever is low, a regular fever reducer will be fine. Common cold medicines are also effective in reducing fever. Eat a liquid Eat a liquid diet to ensure that your body has enough energy and water. Drinking water helps to dissipate heat and sweat.
It also helps to bring down the body temperature and replenish the water lost by the child's body. Drinking water is not limited to plain water. Let your child drink fruit juices and drinks that he/she likes to hydrate and replenish vitamins. Drink fluids and vitamins. Keep the room temperature at around 27°C and open the windows regularly. Be familiar with the contraindications and combinations of various antipyretic and analgesic medications. Know the ingredients of the compound
The various ingredients in the compounded formulations should be understood in order to prevent overuse and increase the chance of adverse reactions. Antipyretic Antipyretics should not be given for more than one week, and should be discontinued once the fever has subsided. Antipyretics should be taken regularly, or every 4-6 days if necessary. If necessary, take the medicine every 4-6 hours, do not increase the dose or shorten the duration of administration. Do not combine them.