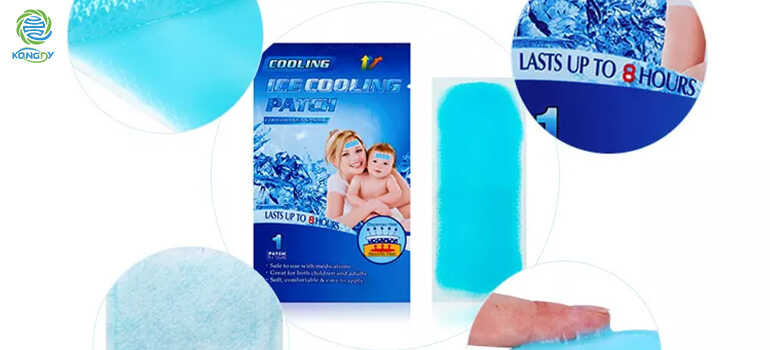 2023-01-28
What Are The Benefits Of Cooling Gel Patch?
1. Not allergic
Oral antipyretics are absorbed into the blood through the digestive tract and regulate the body's temperature regulation system to achieve the effect of reducing fever. The drug's metabolism in the body will inevitably bring burdens to the liver and kidneys. The Cooling gel patch is an external patch, which is used on the baby's body surface. It is a completely external physical cooling method. Except for the situation that causes allergies, it can almost achieve the effect of zero side effects and avoid the first-pass effect of the liver. ;
2. The design is popular
Because the Cooling gel patch seldom causes discomfort to the baby, it will not cause the baby's fear and disgust, and older babies can even use it by themselves, which is very convenient. KONGDY even designed the Cooling gel patch to be cute and colorful, which is very popular among children.
3. The frequency of use is not high
Under normal circumstances, the Cooling gel patch can be used for about 8 to 12 hours, and it can be used 1 or 2 times a day, which greatly reduces the frequency and dosage of administration, thereby reducing the chance of the baby's drug allergy.
4. Easy to use without pain
Oral antipyretics are good but bitter, and injectable antipyretics are also suffering from grievances. But the Cooling gel patch can reduce the fever naturally and reduce the pain of the baby without bitterness or pain. However, it should be noted that the Cooling gel patch is an external patch, and attention should be paid to avoid letting the baby mistakenly take it as a general oral medicine, and it is best for young children to use it under the supervision of an adult.
5. Cooling gel patch has few side effects
Cooling gel patch is a physical cooling agent. Its main ingredients include medical gel, mint, ice, etc. All ingredients generally do not cause skin allergies in babies. When using it, be careful not to stick it on wounds, sensitive skin, or near Eyes, mouth and hair. Babies' skin is relatively delicate, so when purchasing, be sure to choose an antipyretic patch that does not irritate your baby's skin. Choose safe, reputable brands. Avoid poor-quality antipyretic patches that can irritate the baby's skin severely, causing red spots on and around the patch.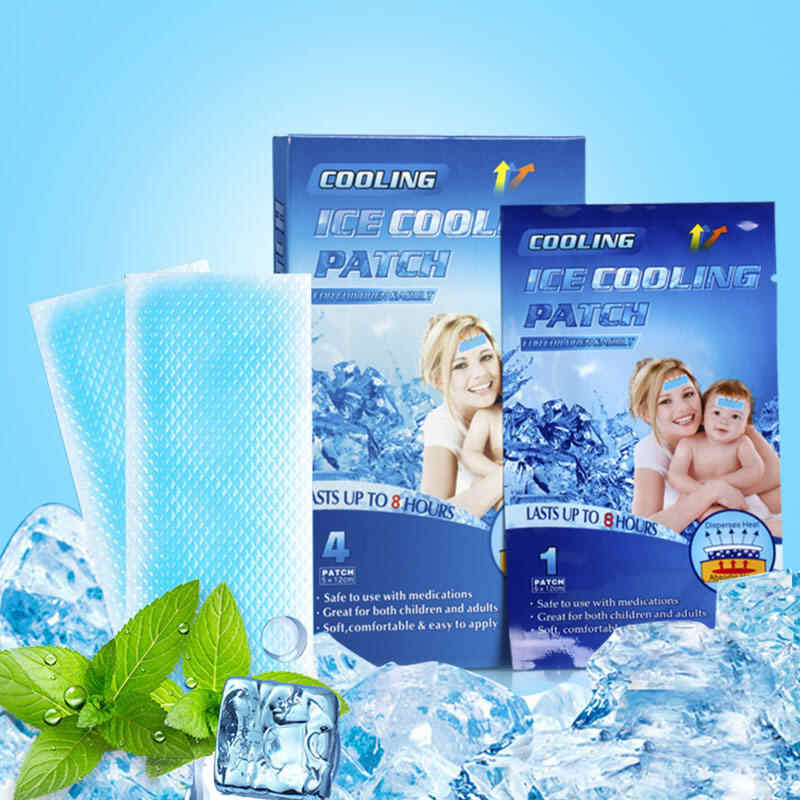 Cooling gel patch is one of the main physical cooling methods recommended by doctors for babies with fever. When the fever is below 38.5 degrees, it can be used together with other physical cooling methods at home, such as bathing and scrubbing. When the baby has a high fever, drug therapy should be the main treatment. Auxiliary cooling.