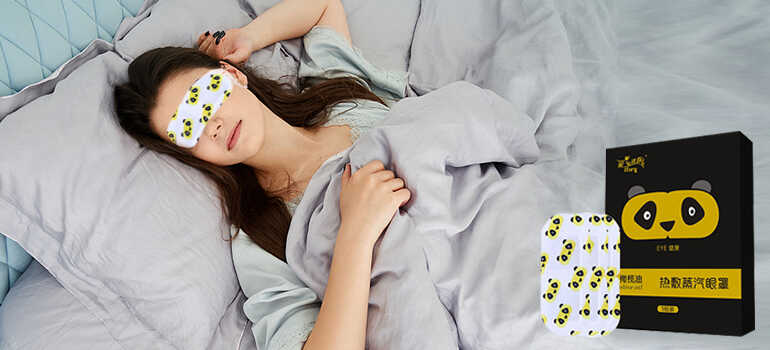 2022-12-28
Steam Eye Mask: Responding To The Diseases Of Modern Civilization
The hot steam eye mask is really convenient. It can be torn off and used anytime, anywhere, and it can be discarded immediately. It is simply a sharp tool to deal with the disease of modern civilization-relieve eye fatigue.
01. How to use the hot compress steam eye mask
Step 1: Open the package, take it out and unfold it, it will start to heat when exposed to air, please use it immediately after opening.
Step 2: Apply the white side to the eye area, with the deep cut down, and hang the elastic in the middle over the ear.
Step 3: Please close your eyes when using it, and enjoy 20-30 minutes of steam hot compress.
02. Conditions that are not suitable for use:
If you suffer from eye diseases, inflammation, or eye discomfort, please use it according to the doctor's advice;
People with skin allergies, scratches, swelling, eczema and other abnormalities around the eyes, please use with caution;
If the removed eye mask is damaged, it may cause damage to the internal material, which may easily cause safety hazards;
Steam hot eye mask, the steam release process lasts for 15~20 minutes, full of moisture, so that the eyes feel moist and gentle care, so that the eyes can be relaxed.
It can improve eye fatigue and discomfort caused by long-term computer operation, surfing the Internet, work, and study. It is especially suitable for young people who suffer from true or false myopia due to heavy schoolwork and vision loss.