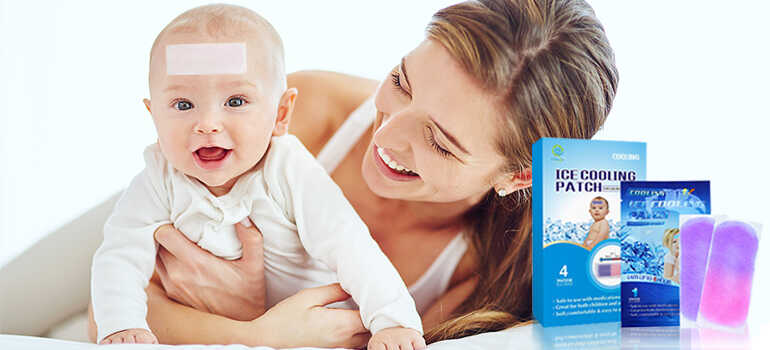 2022-12-29
Cooling Gel Patch: Fever Care And Treatment
01. Causes of fever
1. External environmental factors:
Babies have poor ability to regulate body surface temperature, and their body temperature is easily affected by their environment.
2. Intrinsic disease factors:
It may be caused by diseases such as colds, bronchitis, and sore throat.
3. Other factors:
Caused by injection of vaccines, such as injection of measles, diphtheria and so on.
02. Fever level
Low heat: 37.5°C-38°C;
Moderate heat: 38.1°C-39°C;
High fever: 39.1°C-40°C;
Ultra-high heat: above 40°C.
03. Duration
Short-term: less than 2 weeks, usually with local symptoms and signs;
Long-term: more than or equal to 2 weeks, generally without obvious symptoms and signs;
Fever of unknown origin (FUO): After passing various physical examinations, the cause of the examination is unknown, and the fever is intermittent or lasts for more than 3 weeks;
Chronic low-grade fever: low-grade fever lasts for more than one month.
Daily care: Provide a quiet and comfortable environment, pay attention to air circulation; eat more fruits and vegetables, and try to eat as light as possible.
Physical cooling: head cold compress, warm water or alcohol scrub bath, cold saline enema.
Drug cooling: Parents should be extra careful when taking antipyretics. Children of different ages are suitable for different antipyretics.
Traditional Chinese medicine cooling: through acupuncture points, oral Chinese medicine, external application or enema to cool down, and massage can also be used.