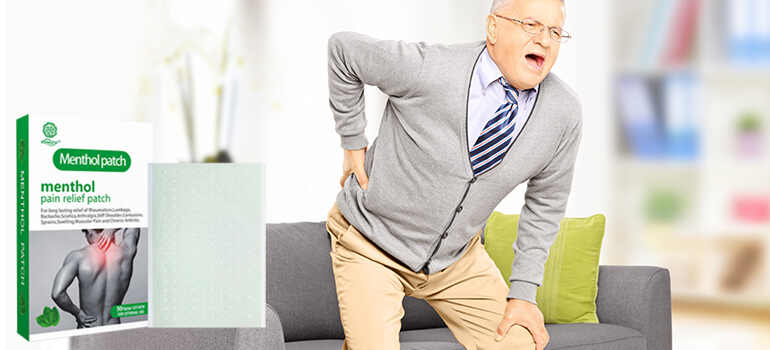 2023-02-10
Pain Relief Patches: A Safe and Convenient Solution for Chronic Pain
Chronic pain can be debilitating and can significantly impact one's quality of life. Whether it's due to injury, arthritis, or another condition, finding effective pain relief can be a challenge. Fortunately, there is a solution: pain relief patches.
01. Features of Pain Relief Patch
Pain relief patches are thin, adhesive sheets that are applied directly to the skin, providing targeted relief to specific areas of the body. They work by delivering active ingredients, such as menthol or capsaicin, directly to the site of pain, providing fast and effective relief.
02. Pain Relief Patch is convenient
One of the biggest advantages of pain relief patches is their convenience. Unlike oral pain medications, which can take time to take effect and may cause side effects, pain relief patches provide fast-acting relief, and they are easy to apply. They are also discreet and can be worn under clothing, making them a great option for people who are on the go.
03. Pain Relief Patch is safe and natural
Pain relief patches are also safe and natural, making them a great alternative for people who are looking for a more natural solution for their pain. Unlike some pain medications, pain relief patches do not contain harmful chemicals, and they are suitable for use by people of all ages, including children.
04. Pain Relief Patch has many kinds
There are many different types of pain relief patches available on the market, each offering different features and benefits. Some are designed for use on specific areas of the body, such as the back or knee, while others are more versatile and can be used to treat a wide range of pains and aches. When choosing a pain relief patch, it's important to consider the type of pain you are experiencing, as well as the area of the body that is affected.
In conclusion, pain relief patches are a safe, convenient, and effective solution for chronic pain. Whether you are dealing with a headache, arthritis, or another type of pain, a pain relief patch can help to provide fast and long-lasting relief. So why not give them a try and see how they can help you manage your pain?