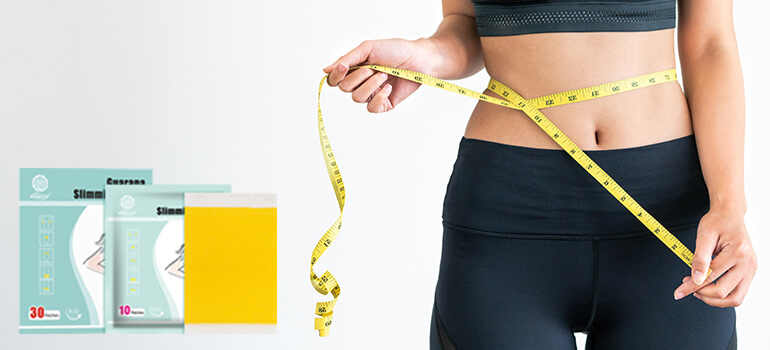 2023-02-10
The Pros and Cons of Slimming Patches for Weight Loss
Slimming patches are a type of weight loss aid that are applied to the skin. The idea behind slimming patches is that they can deliver ingredients that can help with weight loss directly into the bloodstream through the skin. These ingredients may include appetite suppressants, metabolism boosters, or fat burners.
01. Slimming patch is more convenient than pills
One of the main advantages of slimming patches is that they are convenient and easy to use. Simply apply the patch to a clean, dry area of skin, such as the arm or abdomen, and leave it in place for 24 hours. This is in contrast to taking weight loss pills, which require you to remember to take them several times a day.
02. There are a variety of slimming patches
There are a variety of slimming patches available on the market, each containing different ingredients. Some of the most common ingredients include hoodia, green tea extract, and guarana. Hoodia is a plant extract that has been used for centuries as an appetite suppressant. Green tea extract is a source of antioxidants and has been shown to increase metabolism. Guarana is a natural source of caffeine, which can help to increase energy levels and burn fat.
03. Attention to the side effects of slimming patches
It is important to note that while some slimming patches may contain natural ingredients, they are still a form of medication and can have side effects. For example, some people may experience skin irritation or allergic reactions to the adhesive used in the patch. Additionally, the long-term safety and effectiveness of slimming patches has not been well studied, so there is no guarantee that they will help you lose weight.
04. Talk to your doctor first.
If you are interested in trying a slimming patch, it is best to talk to your doctor first. They can help you determine if a slimming patch is right for you and can also help you choose a reputable product. Additionally, it is important to combine the use of a slimming patch with a healthy diet and regular exercise for best results.
In conclusion, slimming patches are a convenient and easy way to help with weight loss. However, it is important to remember that they are not a magic solution and should be used in conjunction with a healthy lifestyle for best results. As with any form of medication, it is important to talk to your doctor before using a slimming patch.