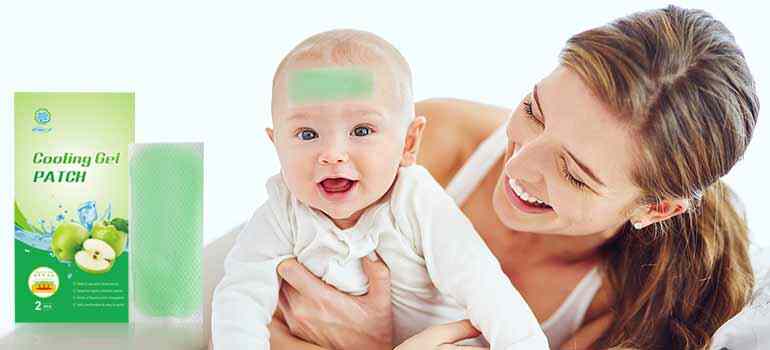 2023-02-09
Which Cooling Gel Patch Processing And Customization Company Is More Reliable
For every mother, the most worrying thing is a child's illness and fever. After birth, the baby's own immune system is weak, and it is difficult to cope with weather changes, which causes fever symptoms. Cooling Gel Patch becomes a temporary emergency tool when a child's temperature is too high and cannot be sent to the hospital in time.
01. Conditions required for a high-quality Cooling Gel Patch
A high-quality Cooling Gel Patch should have a good heat dissipation effect and a fast heat dissipation speed, and the material should be highly breathable so as not to cause damage to the child's skin. Therefore, the selection of Cooling Gel Patch processing customization is particularly important. Not only must there be many years of ointment production experience, but also a more professional production team to ensure the production quality of the products. So, what are the conditions for a reliable Cooling Gel Patch processing customization?
02. Cooling Gel Patch processing customization process
1. Review of manufacturer qualification:
Whether the document number is filed with the State Food and Drug Administration, and whether the qualification certificate is authentic.
2. Assessment of the production capacity of the manufacturer:
The production capacity of the manufacturer is directly related to the adequacy of the customer's supply, and it is necessary to ensure that the customer's supply is sufficient.
3. Product packaging design:
The product packaging design must conform to the characteristics of the product, especially for children's Cooling Gel Patch, which requires high standards for material selection.
4. Product transportation:
In order to ensure that the product reaches the customer in good condition, the transportation conditions are extremely demanding. It is necessary to ensure the hardness of the outer packaging carton to ensure the quality of the goods.
KONGDY, with profound accumulation and experience, is well versed in the laws of the development of the big health industry, and always insists on providing customers with excellent production services and marketing guidance, creating word-of-mouth with quality, seeking development with brand, and exchanging sincerity with integrity.