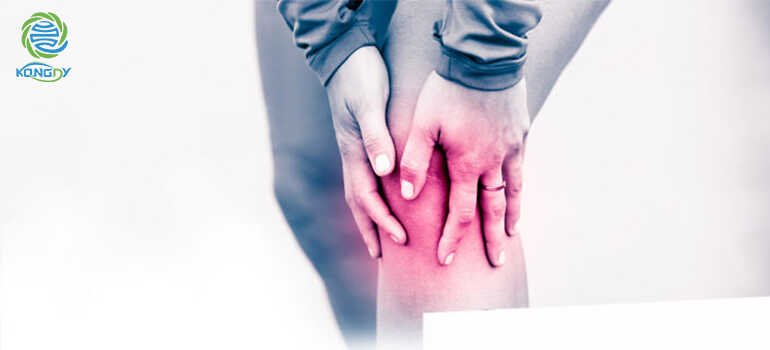 2023-03-09
Pain-Free Knees: A Guide to Selecting the Best Pain Relief Patch for Your Needs
Knee pain is a common condition that affects millions of people worldwide. It can be caused by a variety of factors, including injury, arthritis, or overuse. If you suffer from knee pain, you may be interested in using a pain relief patch to alleviate your symptoms. However, with so many options available on the market, it can be challenging to choose the right one for you.
01. Consider the type of pain relief patch
There are two main types of pain relief patches: medicated and non-medicated. Medicated patches contain active ingredients such as lidocaine or menthol, which help to numb the area and provide temporary pain relief. Non-medicated patches work by providing heat or cold therapy to the affected area, which can help to reduce inflammation and ease pain.
If you prefer a non-medicated option, consider purchasing a patch that can be heated or cooled to suit your needs. These patches are often reusable and can provide long-lasting relief. Medicated patches, on the other hand, provide a quick and easy solution for immediate pain relief.
02. Check the patch size and shape
When choosing a pain relief patch, consider the size and shape of the patch. Some patches are designed specifically for the knee and may provide better coverage and support. Look for patches that are large enough to cover the affected area but not so large that they are uncomfortable to wear.
Additionally, consider the shape of the patch. Some patches are contoured to fit the knee joint, providing a more customized fit and better support. Others may be flat and square, which may not provide as much support but can be used on other areas of the body as well.
03. Look for quality materials
The materials used in the pain relief patch can also make a difference in its effectiveness. Look for patches made from high-quality, breathable materials that are gentle on the skin. Some patches may contain latex or other materials that can cause irritation, so be sure to check the label if you have sensitive skin.
04. Check the duration of use
Some pain relief patches are designed for one-time use, while others can be worn for several hours or even days. Consider how long you need the patch to provide relief and choose a patch that meets your needs. Keep in mind that some medicated patches may have a maximum duration of use, so be sure to read the instructions carefully.
05. Read reviews and recommendations
Before purchasing a pain relief patch, read reviews and recommendations from other users. Look for patches with positive feedback and a high satisfaction rate. If you have any questions or concerns, reach out to your healthcare provider or a pharmacist for advice.
In conclusion, choosing the right pain relief patch for your knee pain can make a significant difference in your quality of life. By considering the type of patch, size and shape, materials used, duration of use, and reviews, you can find a patch that provides effective and comfortable relief for your knee pain.