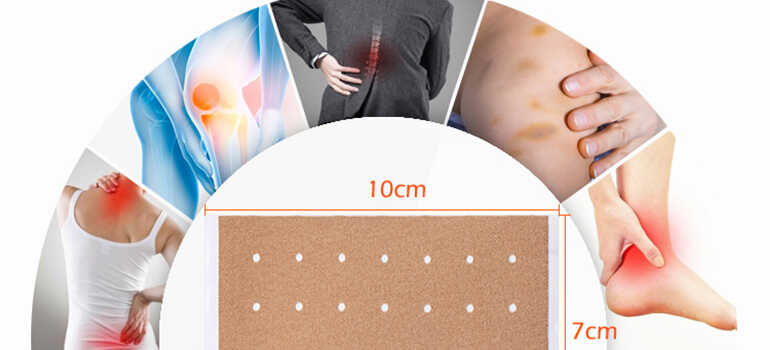 2023-03-08
The Main Benefits of Using Pain Relief Patches
Pain relief patches have become increasingly popular in recent years due to their effectiveness in managing various types of pain. These patches are designed to provide relief from pain in a localized area of the body, and they can be used for a wide range of conditions, including arthritis, muscle strains, and chronic back pain. In this article, we will explore the main functions of pain relief patches.
01. Pain Relief:
The primary function of pain relief patches is to provide relief from pain. The patches contain active ingredients such as menthol, camphor, and lidocaine, which work to block pain signals from reaching the brain. This helps to reduce the sensation of pain in the affected area.
02. Anti-Inflammatory:
Many pain relief patches also have anti-inflammatory properties. Inflammation is a common cause of pain, and reducing inflammation can help to alleviate pain symptoms. Active ingredients like salicylates and diclofenac work to reduce inflammation in the affected area, helping to reduce pain and swelling.
02. Increased Blood Flow: \Some pain relief patches contain ingredients like capsaicin, which can help to increase blood flow to the affected area. Increased blood flow can help to reduce pain by delivering more oxygen and nutrients to the affected tissues.
03. Muscle Relaxation:
Pain relief patches that contain muscle relaxants like methocarbamol or cyclobenzaprine can help to relax tense muscles, reducing pain and stiffness.
04. Convenience:
Pain relief patches are also convenient to use. They can be applied directly to the affected area, providing targeted relief without the need for pills or injections. They are also discreet and can be worn under clothing, allowing for pain relief while going about daily activities.
In conclusion, pain relief patches offer a variety of functions that make them an effective option for managing pain. From reducing inflammation to increasing blood flow and providing muscle relaxation, these patches are a convenient and targeted solution for those seeking pain relief.