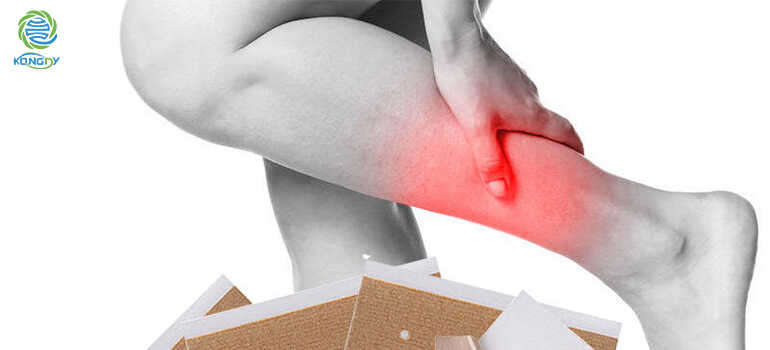 2023-03-09
Effective Use of Pain Relief Patches for Joint Pain: A Step-by-Step Guide
Joint pain can be a debilitating condition that can affect people of all ages. It can be caused by a variety of factors, including injury, arthritis, or simply wear and tear on the joints over time. While there are many treatments available for joint pain, one popular option is to use pain relief patches. These patches can be a convenient and effective way to manage joint pain, but it's important to know how to use them properly to get the best results.
There are many different types of pain relief patches available on the market, and each one is designed to address a specific type of pain. When choosing a pain relief patch for joint pain, look for one that contains ingredients like menthol, camphor, or capsaicin. These ingredients work by creating a cooling or warming sensation on the skin, which can help to soothe joint pain.
02: Clean the Affected Area
Before applying the pain relief patch, it's important to clean the affected area thoroughly. Use soap and water to wash the area, then dry it completely. This will help the patch to adhere properly and ensure that it stays in place.
03: Apply the Patch
Once the area is clean and dry, it's time to apply the pain relief patch. Carefully remove the backing from the patch and place it directly onto the skin over the affected joint. Press down on the patch to ensure that it adheres properly. If the patch is too large, you can cut it to fit the area.
04: Leave the Patch in Place
Most pain relief patches are designed to be worn for several hours, so it's important to leave the patch in place for the recommended amount of time. Check the instructions on the packaging to see how long the patch should be worn.
05: Remove the Patch
When it's time to remove the patch, carefully peel it off the skin. If the patch is difficult to remove, you can use warm water to help loosen the adhesive.
06: Dispose of the Patch
Once the patch has been removed, it should be disposed of properly. Most pain relief patches are designed to be single-use only and should not be reused. Check the instructions on the packaging for guidance on how to dispose of the patch.