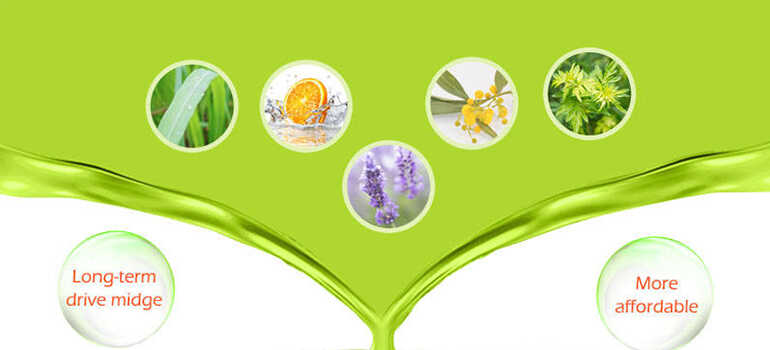 2023-08-11
Stay Bite-Free: Effective Application of Mosquito Repellent Patches
As the warm weather approaches and outdoor activities become more enticing, the pesky presence of mosquitoes can put a damper on your plans. Mosquito repellent patches have emerged as a convenient and hassle-free solution to keep these unwelcome insects at bay. Proper application of mosquito repellent patches is key to ensuring their effectiveness and enjoying your outdoor adventures bite-free.
Step 1: Choose the Right Spot
Before applying a mosquito repellent patch, it's important to select the right spot on your body. Choose an area that is relatively hairless, clean, and dry. Common application sites include the upper arm, forearm, shoulder, ankle, or even clothing.
Step 2: Clean and Dry the Area
Ensure the chosen area is clean and free from lotions, oils, or sweat. Use a mild soap and water to gently cleanse the skin. Pat the area dry with a clean towel to create an ideal surface for patch adhesion.
Step 3: Peel and Apply
Carefully peel the protective backing from the mosquito repellent patch. Avoid touching the adhesive side to prevent any transfer of oils or dirt. Place the exposed adhesive side directly onto the chosen application site. Press down firmly to ensure proper adherence.
Step 4: Secure and Comfort
Once applied, press and hold the patch for a few seconds to secure it in place. Ensure that the edges are properly adhered to the skin. Mosquito repellent patches are designed to be comfortable, allowing you to move freely without irritation.
Step 5: Replace as Needed
The effectiveness of mosquito repellent patches typically lasts for several hours. Read the manufacturer's instructions to determine the recommended duration for the specific patch you are using. If you are spending an extended period outdoors, consider carrying extra patches to replace as needed.
Additional Tips:
Avoid Sensitive Areas: Do not apply mosquito repellent patches to sensitive or broken skin, such as cuts, wounds, or rashes.
Avoid Eye Contact: Be cautious when applying patches near the eyes or mouth. Wash your hands thoroughly after application to prevent accidental contact.
Do Not Double Up: Using multiple patches simultaneously may not increase effectiveness and could lead to skin irritation.
Children and Pregnant Women: Follow specific guidelines for patch application for children and pregnant women as recommended by the manufacturer or a healthcare professional.
Remove Properly: When you no longer need the protection, carefully remove the patch and dispose of it properly. Wash the area with soap and water to remove any residue.
Stay Hydrated: Staying hydrated and wearing loose, light-colored clothing can also help reduce your attractiveness to mosquitoes.
By following these simple steps, you can ensure the proper application of mosquito repellent patches and enjoy your outdoor activities without the constant annoyance of mosquito bites. Remember to read and follow the manufacturer's instructions for the specific product you are using to achieve the best results and stay comfortably protected.