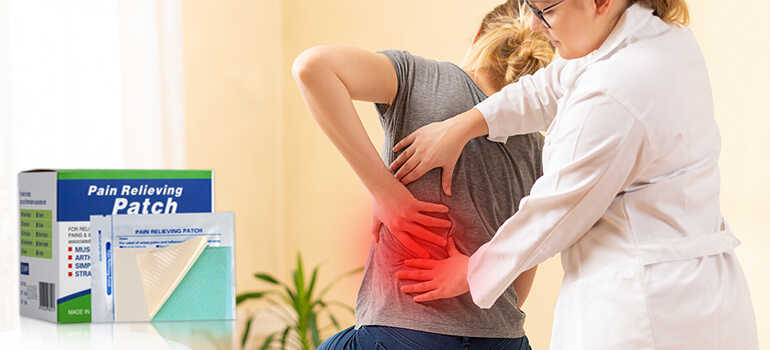 2023-01-03
A Pices Of Pain Relief Patch To Ease Your Pain
01. The efficacy and function of Pain relief patch
1. Pain relief patch for promoting blood circulation
It is mainly made of 18 traditional Chinese medicines such as Clematis, Togucao, Corydalis, Erqi, Nuxychia, Wholeworm, Yuchifen, Capsicum, Borneol, Glue, etc. It can improve pre-vertebral hyperostosis, cervical spine deformation, and ankylosis, Cervical disc herniation and other unknown pain caused by pre-spondylosis, improve pain caused by arthritis, osteoarthritis, frozen shoulder, vasculitis, gout, etc., improve lumbar disc herniation, lumbar muscle strain, lumbar hyperplasia and other lumbar spondylosis, Aged waist and legs and other effects.
2. Anti-inflammatory Pain relief patch
It has the functions of cold compress physiotherapy, relieving pain, and promoting body recovery. It is suitable for adjuvant treatment of swelling and pain, frozen shoulder, osteoarthritis, and various pains and discomforts caused by sciatica.
3. Pain relief patch The main ingredients of Pain relief patch are Artemisia annua, Water Manjing, Menthol, etc. It has the effect of clearing away heat, reducing swelling and relieving pain. It is often used as an auxiliary treatment for early sores and joint swelling and pain.
4. Joint Pain relief patch
The joint pain relief patch is mainly aimed at pains outside the joints, including rheumatoid arthritis, acute and chronic arthritis, sprains, cold and dampness, and various pains and discomforts caused by non-ulcerated chilblains.
02. What are the side effects of Pain relief patch?
Pain relief patch acts on the skin surface of the human body, and absorbs the drug ingredients through the skin to achieve the effect of analgesia and pain relief. Many middle-aged and elderly people will stick Pain relief patch to relieve pain when they have backache and leg pain, but attention should be paid Unfortunately, the Pain relief patch has certain side effects.
The side effects of Pain relief patch are mainly tolerance. Occasionally, it will be applied well. If it is applied frequently, the body's tolerance to Pain relief patch will become stronger, and it will be difficult to achieve the effect. It will also affect future treatment. It will have a counterproductive effect, so Pain relief patches cannot be posted frequently.
In addition, it should also be noted that some ingredients of the Pain relief patch may have side effects, such as some Pain relief patches added with diphenhydramine, which will cause the diphenhydramine to accumulate in the body and produce sequelae.