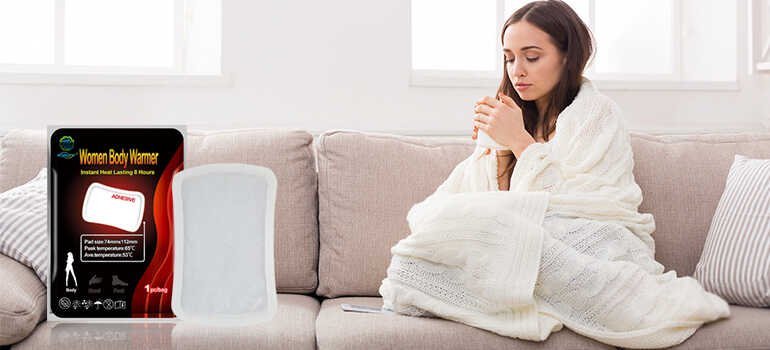 2023-02-06
The Actual Inspection Of The Body Warmer Processing Plant Is Very Important
01. Body warmer: Warm products unique to winter
Under the R & D and production of the Body warmer processing factory, it effectively brings a guarantee to our warmth in autumn and winter, so that you no longer shrink back when you go out, and the thicker and thicker the clothes, you only need to stick them inside the coat A body warmer can warm the back, and just put a body warmer in the pocket of the clothes to warm the hands. Just put a body warmer on the bottom of your feet to dispel the cold. Whether it is traveling or going out, or putting on a sticker during outdoor work, it can effectively keep warm and drive away the cold. You don't have to worry about cold hands and feet so that you can feel warm and warm throughout the autumn and winter. Body warmer has always been very promising. With the increasing market demand for plasters in recent years, many OEM processors will cooperate with manufacturers to process Body warmer products for sale.
02. The actual inspection of the body warmer processing plant is very important
However, when cooperating with OEM to process body warmer, it is recommended to conduct an on-site inspection of the manufacturer to understand the production technology strength of the body warmer manufacturer and whether the manufacturer's production workshop is pollution-free, whether the process is completed, including whether the manufacturer is regular, Whether the document number qualification provided is formally filed. As well as the sales volume, reputation, popularity and quality of the manufacturer's products in the market. Be aware of the basic situation of the manufacturer, so that when you cooperate with the manufacturer, you will have an idea of what the manufacturer says.
03. Choose a professional body warmer processing factory
Be sure to choose a body warmer processing factory that is well-known in the market and has an advantage in word-of-mouth. Choose a body warmer with a high degree of professional recognition, which can be shipped on behalf of one piece or wholesale in a small amount to reduce capital losses and uncertain factors. Finding the OEM that suits you is the most important thing. These are the introductions about why on-site inspections are required for OEM processing. Many people believe that it is not necessary to conduct on-site inspections when choosing a processing manufacturer. But this is not the case. Only through on-the-spot inspections can we learn about many problems, communicate with the factory in a timely manner, discover and deal with them in a timely manner, and make decisions in a timely manner. See if the manufacturer is reliable and whether it is worth choosing.