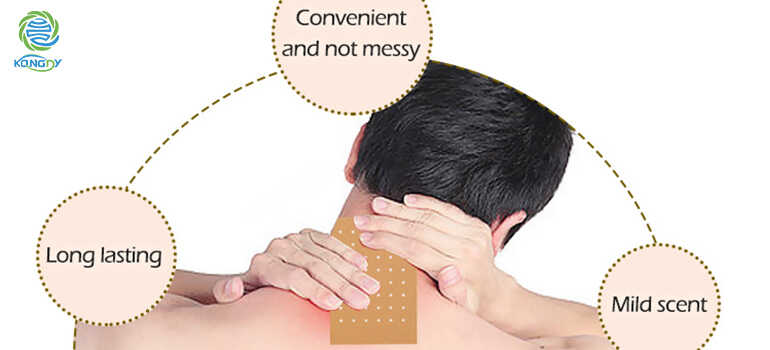 2023-02-14
Steps to Apply Pain Relief Patches
01. Choosing the Right Location:
The pain relief patch should be applied to the area where the pain is felt. It is important to choose a location where the patch will not be rubbed or disturbed, as this can affect the effectiveness of the patch.
02. Removing the Protective Backing:
The protective backing of the patch should be removed carefully to expose the adhesive side of the patch.
The patch should be placed on the skin, adhesive side down, and pressed firmly to ensure it adheres properly.
04. Securing the Pain Relief Patch in Place:
It is important to secure the patch in place to prevent it from slipping or falling off. This can be done by wearing clothing that covers the patch or by using tape to secure the edges of the patch.