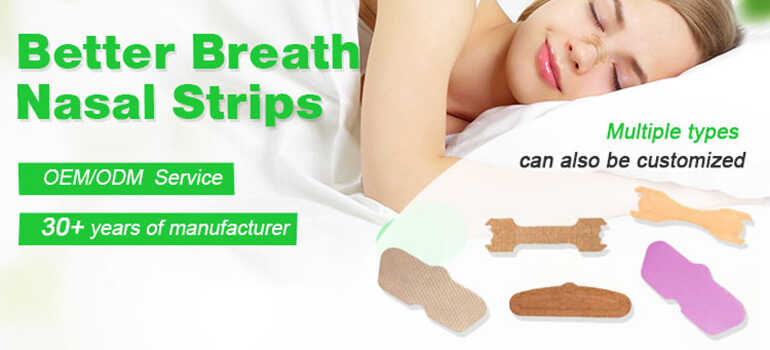 2023-08-18
Side Effects of Ventilating Nasal Strips
Ventilator nasal strips are a convenient and practical nasal ventilation aid that works by applying a certain amount of pressure around the nasal passages to widen them, thus improving breathing. However, ventilation nasal strips may also cause some side effects.
The following are the common side effects that may be caused by ventilation nasal strips:
01. Allergic reactions:
Some people may be allergic to the material or adhesive of the Ventilation Nasal Strips, resulting in allergic reactions such as redness, itching and swelling of the skin.
02. Skin damage:
If the ventilation nasal strips are pasted too tightly or for too long, it may lead to skin damage, such as skin inflammation, pain, itching and so on.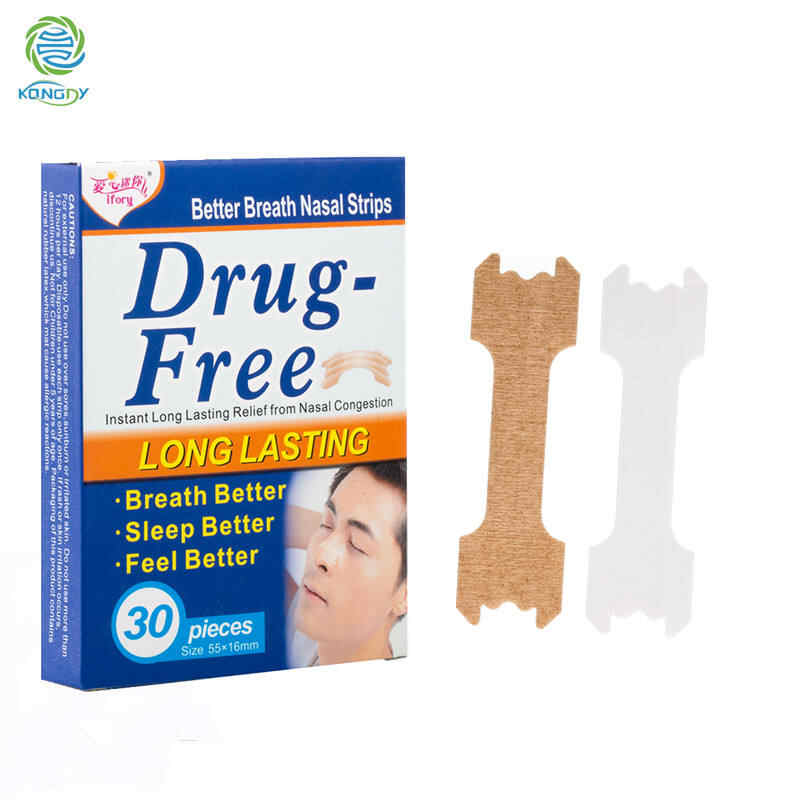 03. Nasal discomfort:
Some people may feel nasal discomfort, such as dryness, pain, bleeding, etc., after using Ventilated Nasal Strips.
04. Dependence:
If you use ventilation nasal strips for a long time, it may lead to nasal dependence and make the self-regulation function of the nasal cavity weaken.
05. Breathlessness:
Ventilated nasal strips may affect the ventilation of the nasal cavity, leading to poor breathing, especially for people with respiratory diseases.
Therefore, you need to pay attention to the use of ventilation nasal strips and the time of use, avoid overuse or long-term use, so as not to cause unnecessary side effects. At the same time, if there are any uncomfortable symptoms, you should stop using it and consult your doctor in time.