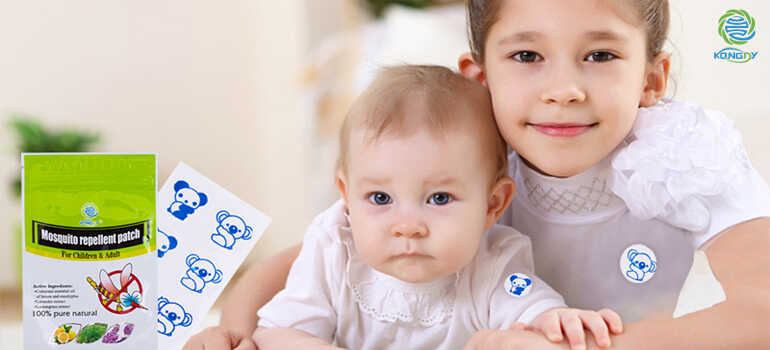 2022-05-19
Know About Mosquito Repellent Patch
The principle of mosquito repellent patch
The mosquito repellent patch is a kind of long-lasting environmental protection mosquito repellent patch product using natural plant cross-formulation and scientific formulation. It is developed with natural anti-mosquito plant extracts combined with polymer gel matrix, using micro-drop coating and constant slow release control technology, using natural anti-mosquito plant extracts (lavender essential oil, eucalyptus essential oil, lemongrass essential oil, etc.) as mosquito repellent raw materials.
The advantage is that it is easy to use, simply put the repellent patch directly into your clothes pocket or remove the film and stick it on your clothes or on a table or chair around you to achieve the effect of repelling mosquitoes. The range of action is generally between 12 and 48 hours at a distance of 4 to 6 metres in diameter. Some of the newer mosquito repellent patches will be made into a variety of cartoon designs so that children will be more receptive to this beautiful and practical way of repelling mosquitoes. It is important to note that mosquito repellent patches should not come into direct contact with the skin and are not suitable for allergic people or pregnant women, nor should they be used for too long each day by ordinary people.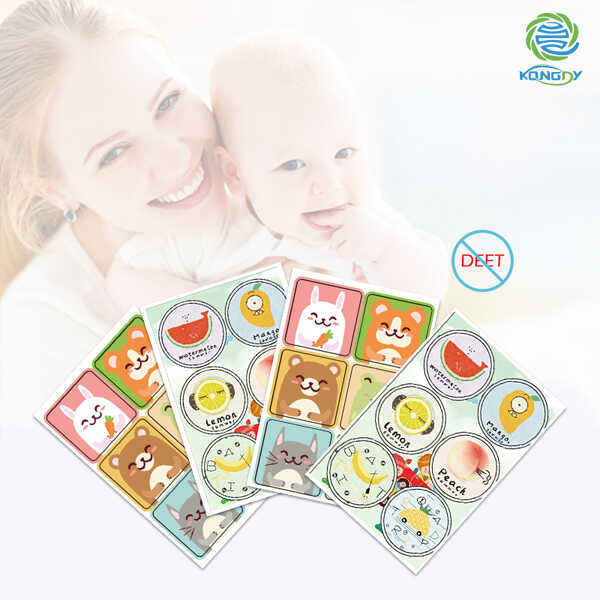 The mosquito repellent patches are suitable for use at home, classrooms, offices, workshops, hotels, parks, jungles, waterfronts, meadows, fields, cinemas, roadsides, internet cafes and any other places. It is especially suitable for outdoor places and for pregnant women and infants to protect themselves from mosquitoes in summer. The mosquito repellent patch has also become the best-selling natural plant-based mosquito repellent product in Japan and Southeast Asia.
The main ingredients of the mosquito repellent patch
1、Eucalyptus essential oil
Eucalyptus essential oil belongs to the oxide class of essential oils, plus Eucalyptus essential oil contains a high concentration of monoterpene composition and strong bactericidal effect, its strong smell, even mosquitoes also retreat, is generally the main component of anti-mosquito liquid.
2、Lemongrass essential oil
Citronella is very effective in treating rheumatism, treating migraines, fighting infections, improving digestion, deodorising and repelling insects. It is anti-infectious, astringent and tones greasy, unclean skin. It gives a sense of freshness and restores balance to the body and mind. It is the most versatile of the essential oils used in aromatherapy and medical treatments. It can also be used indoors as a fragrance.
3、lavender essential oil
Lavender essential oil is widely used to prevent viral and infectious diseases, to remove odours and purify the air, as well as to remove ants, cockroaches and mites, and has a good mosquito repellent effect.