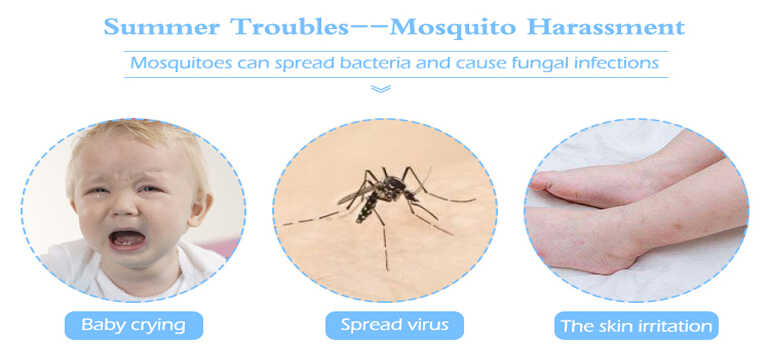 2022-05-19
Can Babies Use Mosquito Repellent Patches?
Are mosquito repellent patches toxic?
Mosquito repellent patches are mainly developed for fieldwork, field operations and outdoor leisure life mosquito prevention. General mosquito repellent patch using non-woven fabric with adhesive backing to natural anti-mosquito plant extracts into the substrate, the use of constant volatile release control technology developed from. Simply stick the mosquito repellent patch on the clothes, last about 24 hours of mosquito repellent protection circle, can effectively prevent mosquitoes, mosquito repellent, more convenient, safer, healthier, if not containing DEET and other chemical repellent is no toxic side effects on the human body.
So for mosquito repellent patches are toxic or not too worried, pure plant ingredients are naturally safe and environmentally friendly. These include eucalyptus essential oil and lavender essential oil, in addition to citronella essential oil and even Ugali nano essential oil is also very common. These ingredients are minimally irritating and harmful to babies, unlike traditional mosquito incense which can be irritating to babies. And it is long-lasting, usually lasting 12-48 hours.
Can babies use mosquito repellents?
Babies can use mosquito repellents, but mothers should make sure that their babies are protected by natural ingredients so that they do not cause harm. If a mother uses a chemical-based mosquito repellent patch on her baby, it can easily penetrate the baby's skin and cause not only allergies but also serious effects on the baby.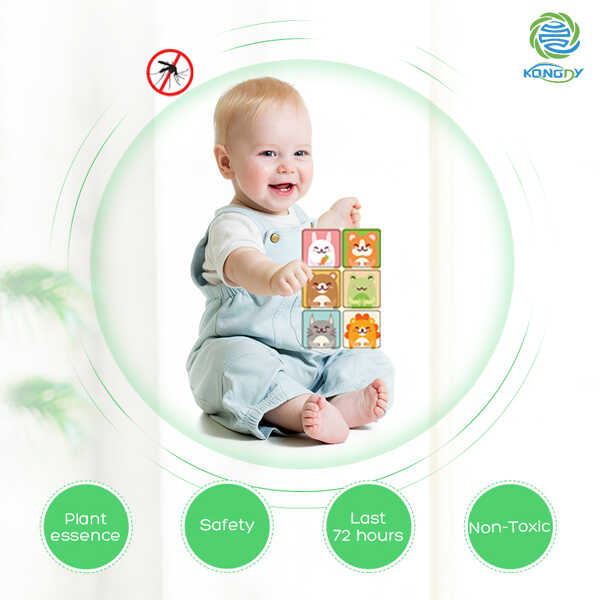 In addition, baby mosquito repellent patches should not be used for a long time, it is best to change them once a day, and not directly on the baby's skin to avoid causing harm to the baby. Mothers can put mosquito repellent patches on their babies' trousers or outerwear to avoid direct contact with their babies' skin. Mothers should also not put mosquito repellent patches on babies' sleeves to avoid babies accidentally entering their mouths and endangering their bodies.
Finally, we remind mothers that poor quality anti-mosquito patches can have an impact on their babies' health, so for the sake of their babies' health, mothers must carefully choose the brand of anti-mosquito patches. It is best to buy regular and familiar anti-mosquito sticker products so that the quality of anti-mosquito patches can be guaranteed.