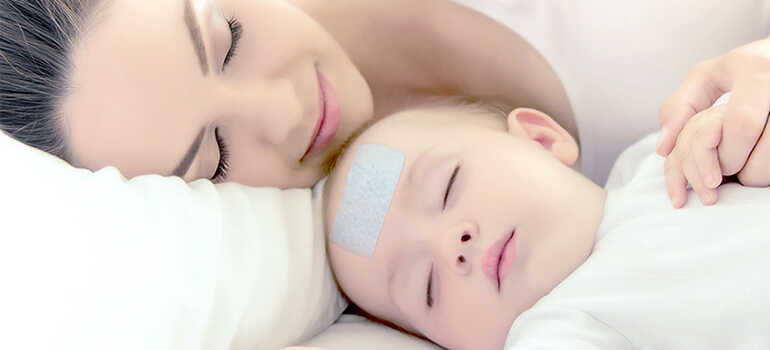 2023-08-16
Customised Processing of Cooling Gel Patch
With the continuous progress of science and technology and the improvement of people's health consciousness, Cooling Gel Patch, as a kind of advanced ice-applied body patch, is more and more widely used in medical, sports, aviation, automotive and other fields. In order to meet the specific needs of different fields, the customised processing of Cooling Gel Patch has emerged. In this article, we will introduce in detail the process, quality control and application areas of Cooling Gel Patch, revealing its practical significance and future development trend for various industries.
Cooling Gel Patch is made of polymer material with good thermal conductivity and adhesion, which can quickly conduct heat away from the skin surface and achieve local cooling. The product has the following characteristics:
Efficient cooling: contains a unique cooling gel that produces a cooling effect when heated, helping to cool down the skin quickly.
High comfort: fits the skin, soft and comfortable, does not affect activities.
Strong adaptability: applicable to different parts of the body to meet various needs.
Convenient and easy to use: simple to use and easy to carry.
02. Customised Processing of Cooling Gel Patch
Selection of material: According to the customer's specific needs, select the appropriate polymer material and cooling gel formula.
Design drawings: According to the requirements and application scenarios provided by the customer, design the appropriate shape, size and cooling gel distribution of the Cooling Gel Patch.
Production and Processing: According to the design drawings, the Cooling Gel Patch samples will be made according to the customer's requirements through the process of film cutting, heating and cooling gel coating by advanced production equipment.
Assembly and testing: The samples are designed and assembled in packages, and quality testing is performed to ensure that the product quality meets the requirements.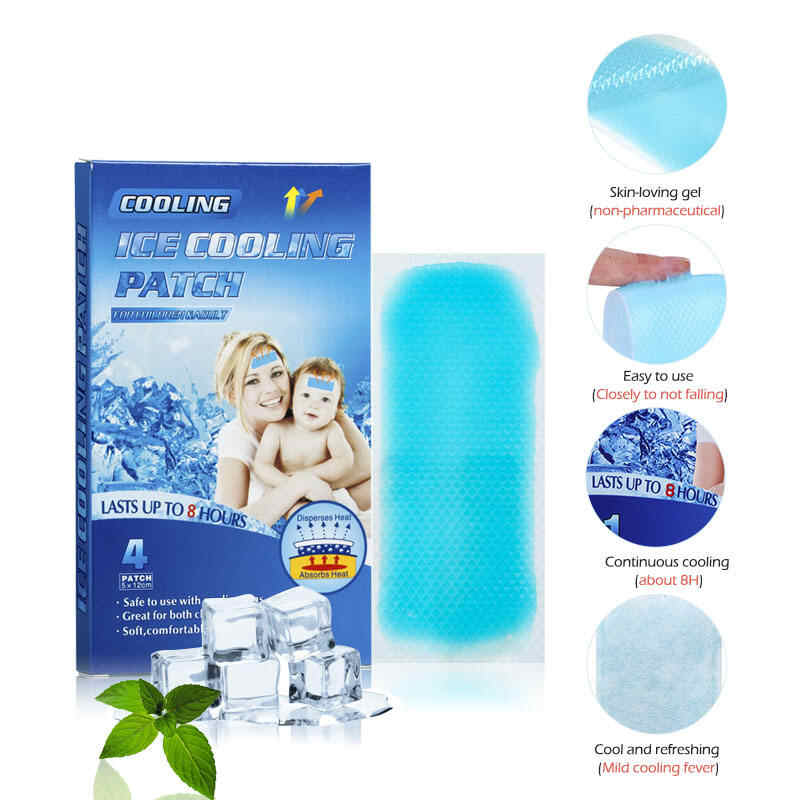 03. Cooling Gel Patch quality control
In order to ensure the stable quality and performance of Cooling Gel Patch, we have taken the following quality control measures:
Testing: Each batch of product is tested for performance, including cooling effect, adhesion, thermal conductivity and other indicators.
Certification: Certified by professional organisations to ensure the safety and effectiveness of the products.
Supervision: Comprehensive supervision of the production process to ensure the hygiene and safety of the production environment.
04. Application areas of Cooling Gel Patch
Cooling Gel Patch's custom-processed products show a wide range of application prospects in various fields:
Medical field: for relieving muscle and joint pain, reducing oedema and inflammation, and improving blood circulation.
Sports: for post-exercise muscle recovery, reducing muscle soreness and stiffness.
Aviation field: to provide local cooling and comfort for flight attendants who work long hours.
Automotive: Provides localised cooling and relief of driving fatigue for drivers.
Customised processing of Cooling Gel Patch offers innovative solutions to meet individual requirements. Through the processes of selecting the right materials, designing drawings, production processing and assembly and testing, we can provide our customers with high-quality, individualised Cooling Gel Patch products. In terms of quality control, we take comprehensive testing, certification and surveillance measures to ensure the safety and effectiveness of our products. In various fields of application, Cooling Gel Patch's customised processed products play an important role in providing comfort and convenience to people's life and work. With the continuous progress of science and technology and the growing market demand, the custom processing of Cooling Gel Patch will have a broad development prospect in the future.