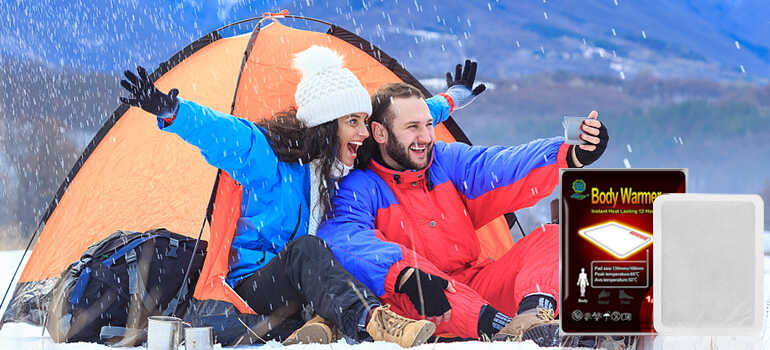 2022-12-08
How To Avoid Low Temperature Burns When Using Warm Patches
01. Safety issues that should be paid attention to when using warm patches
As practical warming tools, all kinds of warming stickers produced by warming sticker processing manufacturers have entered thousands of households and become a necessary warming tool in winter. hidden dangers, resulting in unnecessary safety accidents. Next, Ruiying will tell you about the safety issues that need to be paid attention to during the use of warm stickers.
02. Low temperature burns
Low-temperature burns are easily caused by low-quality thermal paste processing manufacturers. These thermal pastes are generally not good in quality, and the temperature control technology is not good enough. If the amount of air contacted by non-woven fabrics suddenly increases, it will cause excessive heat generation, which is easy Cause low temperature burns. So we should not be greedy for cheap when choosing warm stickers from OEM manufacturers of warm stickers;
At the same time, do not apply the warm patch directly to the skin, and do not use the warm patch while sleeping, let alone use it with other heating equipment such as electric blankets, to avoid the temperature rising due to the external environment or other factors.
03. Skin allergies
At present, the production capacity of some warm patch OEM manufacturers in the industry is not high, so it will cause the heating time of the warm patch to be short, and the temperature will drop after a period of use. Skin allergies. This is because warming stickers OEM OEM products are not designed to be directly applied to the skin at the beginning, so you should not stick them on the skin, and you should choose regular warming stickers that heat evenly and last.
04. Pregnant women and infants are prohibited from using
If a pregnant woman uses warm pads near the uterus, it is likely to cause uterine contractions and cause premature delivery; infants and young children are not fully developed and their skin is relatively delicate. Using warm pads is not good for the skin and is easy to burn. At the same time, it lacks expressive ability, which is not conducive to parents. discovered in time.
Therefore, pregnant women and infants are advised not to use it.
KONGDY reminds you: For the safety of your family and yourself, you must choose warm pads produced by regular manufacturers. When using them, do not stick the warm pads on the skin, do not use the warm pads while sleeping, and do not use them together with other heating equipment such as electric blankets. Use to avoid the temperature becoming high due to external environment or other factors. Pregnant women, infants and those with skin allergies are forbidden to use