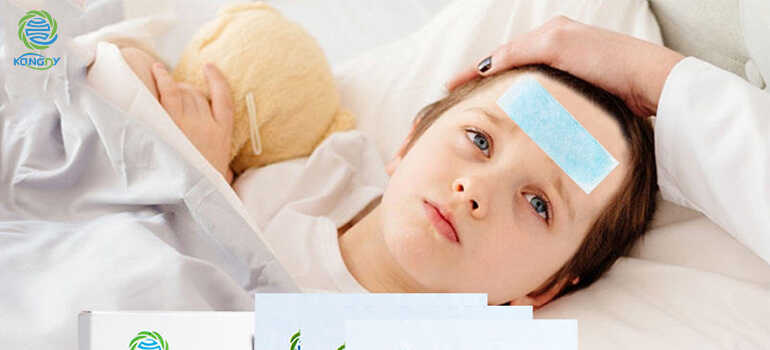 2023-02-17
Beat the Heat: A Comprehensive Guide on How to Use Cooling Gel Patches Effectively
Cooling gel patches are a popular choice for providing instant relief from fever, headaches, and muscle pain. These patches contain menthol or other cooling agents that can reduce inflammation and provide a soothing and refreshing sensation. Here's a guide on how to use cooling gel patches safely and effectively.
01. Choose the Right Patch
Before using a cooling gel patch, ensure that it is suitable for your needs. Check the patch's packaging for specific indications, warnings, and precautions. You can also consult with a doctor or pharmacist if you are unsure about which patch to use.
02. Clean and Dry the Skin
Wash the affected area with mild soap and water, and pat it dry before applying the cooling gel patch. Dirt, oil, or sweat can prevent the patch from sticking to the skin and reduce its effectiveness.
03. Remove the Protective Film
Carefully remove the protective film from the back of the cooling gel patch. Avoid touching the adhesive side of the patch, as it may reduce its stickiness.
04. Apply the Patch
Gently apply the cooling gel patch to the affected area. Press the edges of the patch firmly against the skin to ensure proper adhesion. If you're using a larger patch, you may need to adjust it to cover the entire affected area.
05. Dispose of the Patch Properly
Most cooling gel patches are designed for single use and should be disposed of after use. To dispose of the patch, fold it in half with the adhesive side facing each other and throw it in the trash.
06. Follow Precautions
While cooling gel patches are generally safe to use, there are some precautions to keep in mind. Avoid applying the patch to broken or irritated skin, as this may cause further irritation or infection. If you experience any adverse reactions, such as a rash or swelling, stop using the patch and seek medical attention.
07. Store the Patches Properly
Store cooling gel patches in a cool and dry place, away from direct sunlight and heat. Avoid exposing them to high temperatures, as this may reduce their effectiveness.
In conclusion, cooling gel patches are an excellent choice for providing immediate relief from pain and discomfort. By following these steps, you can safely and effectively use cooling gel patches for a variety of conditions. Remember to always consult with a doctor or pharmacist if you are unsure about using cooling gel patches or if you experience any adverse reactions.