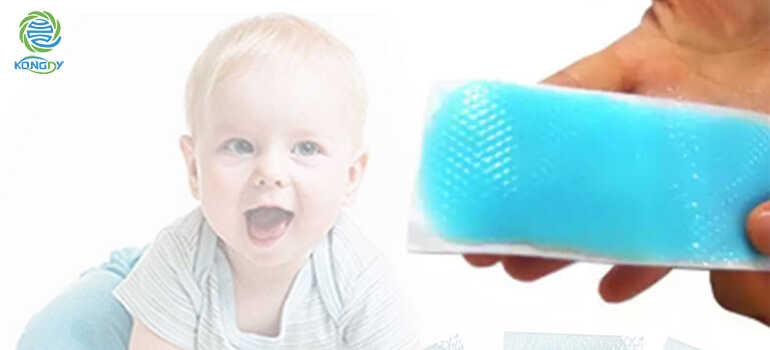 2023-03-22
A Convenient and Cost-effective Way: Small Wholesale of Cooling Gel Patch
Kongdy Medical is a company dedicated to innovation and research in the field of medical patches. The company is known for its cooling gel patches, which are widely used in the medical and healthcare industry. In addition to producing high-quality cooling gel patches, Kongdy Medical also offers a small wholesale service, making it easier for customers to access their products.
The small wholesale service offered by Kongdy Medical is designed to provide customers with a convenient and cost-effective way to purchase cooling gel patches. Whether you are a small retailer or a healthcare professional, this service allows you to purchase products in smaller quantities without having to meet a high minimum order requirement.
One of the benefits of the small wholesale service is the flexibility it offers. Customers can choose from a wide range of cooling gel patches, including those designed for specific medical conditions such as headache, fever, and muscle pain. Additionally, Kongdy Medical offers a variety of sizes and shapes to meet the needs of different patients and healthcare providers.
Another advantage of the small wholesale service is the competitive pricing offered by Kongdy Medical. With this service, customers can enjoy wholesale prices for smaller quantities, making it easier to manage their inventory and cash flow. In addition, the company offers discounts for bulk purchases, making it even more affordable for customers to stock up on their products.
Kongdy Medical's small wholesale service is also known for its fast and efficient delivery. The company has a strong logistics network, ensuring that products are delivered on time and in good condition. This means that customers can count on timely delivery of their orders, allowing them to meet the needs of their patients or customers.
Finally, Kongdy Medical's small wholesale service is backed by the company's commitment to quality and innovation. The company has invested heavily in research and development, ensuring that their products are of the highest quality and are constantly being improved. This commitment to innovation means that customers can be confident that they are purchasing cutting-edge products that are backed by the latest research and development.
In conclusion, Kongdy Medical's small wholesale service is an excellent option for customers looking to purchase cooling gel patches. With flexible options, competitive pricing, fast delivery, and a commitment to quality and innovation, Kongdy Medical is a leader in the medical patch industry, and its small wholesale service is a testament to its dedication to meeting the needs of its customers.