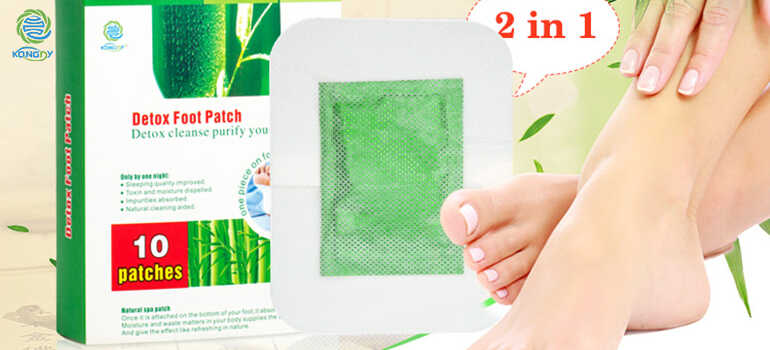 2023-03-27
Detox Foot Patch: Helps you naturally eliminate toxins
If you suffer from aches and pains, poor circulation, difficulty sleeping, tiredness or are often on medications, have poor eating habits or a smoker, you may need to detoxify your body with detox foot patch known to in the market as foot pads, detox pads, sap sheet or vinegar patches.
Chinese medicine said that the human body has more than 360 acupuncture points, the feet are considered channels to many vital organs,with more than 60 of those acupuncture points found on the soles of the feet. They are the reflective zones of our major internal organs, and are also potential homes for toxins. If the detox foot patch is placed correctly, they will absorb toxins and solve varieties of problems.
On our body.
Kangdi detox foot patch
directly works on the acupuncture point of reflection and organs,which are stimulated to promote balance and heal the body.The Kangdi detox foot patch is used to naturally remove toxins from the body and promote a stronger immune system using reflexology and acupressure based on chinese principle, that has been used for over 1000 years.
Detox pads contain an all natural combination of wood vinegar, bamboo vinegar, chitosan, dokudami, loquat leaf, vitamin c,vegatable fiber, tourmaline, & dextrin. Simply apply the detox foot patch to the bottoms of your feet, before you go to bed, and remove foot pads when you wake up. When you wake up you will feel vitalized detoxified and fresh.
These detox foot patch help to cleanse your body's waste products in an easy, trouble-free and painless way. The color of the foot patches will change according to the condition of your health. Those with health problems will notice the sheets are initially darker the following morning. With regular use, the sheets will progressively get lighter and lighter, indicating a steady improvement in your health. The detox foot patch can also be applied to specific problems on localised parts of the body, such as the wrist, knee, shoulder, ankle, and groin.