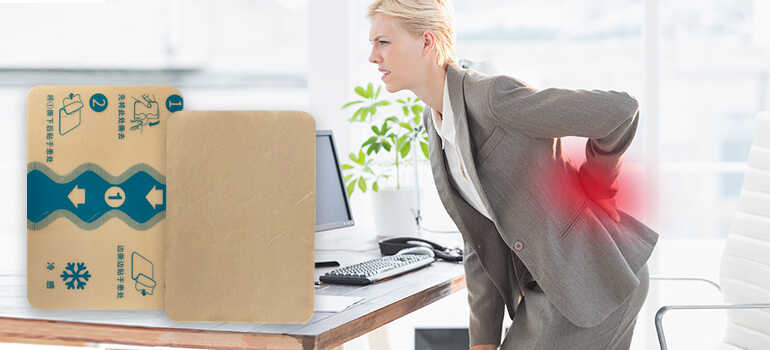 2022-12-02
Why You Need Pain Relief Patch
01. Why do you have to post a pain relief patch?
Pain relief patch is a kind of traditional Chinese medicine. Compared with oral medicine and injection, pain relief patch is pure natural green, with little side effects, direct to the lesion, fast absorption and immediate effect. More than 90% of the efficacy of the medicine can reach the lesion directly.
However, oral medicines and injections need to be transported to the lesion through blood circulation, and they are slow to reach the lesion, and they are less absorbed, causing greater damage to the liver and kidneys.
Therefore, it is recommended that if you have pain symptoms of neck, shoulder, waist, and leg pain, or if your neck, shoulders, waist, and legs are sore, swollen, sleepy, or numb, you can use pain relief patch. It can not only treat pain, but also be used as a good product for health care. Keep a pain relief patch on hand.
If you have any questions about applying the pain relief patch, you can send me a message, and I will reply you as soon as possible. I wish everyone can get rid of the torment of pain as soon as possible and live a healthy and happy life.
02. Where to apply the pain relief patch and how many patches to apply at a time
1. The general principle is to post where the pain is, and find the pain point.
2. If you can diagnose by hand, find the spasm point. The spasm point is the source of the pain. Paste it on the spasm point for the best effect.
3. Depending on the pain point or spasm point, stick as many patches as there are, don't feel bad about the pain relief patch.
03. When is the best time to post, and how long is a post?
Many patients will call me to ask why they are itchy, and they have posted it for a day and some even for 48 hours. According to our large number of clinical results, generally a pain relief patch only needs to be pasted for 12 hours At this time, 90% of the efficacy of the medicine has basically taken effect. If you cooperate with the time of applying the pain relief patch, the effect will be the best.
Put it on at night and remove it in the morning, and the time should not exceed 12 hours.
Because the human body enters a resting state at night, the skin can absorb the drug to the best effect at this time. After about 12 hours of application, the drug effect has reached more than 90%, and it is not easy to be allergic.
04. Do you still use stickers if you don't feel pain?
I often receive calls from patients asking whether the pain should be applied again now that the pain is gone. A good pain relief patch usually puts about 2 boxes on it and the pain can be greatly relieved or even no longer felt. If you want to consolidate the curative effect, it is best to stick on another box or 2 boxes, so that the symptoms can be completely cured. treatment, no recurrence.