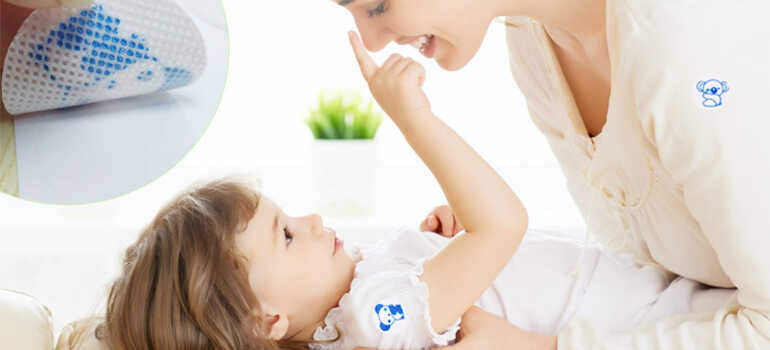 2023-05-16
Unveiling the Mosquito Repellent Patch OEM Business
The mosquito repellent patch industry has witnessed a surge in demand as people prioritize protecting themselves from mosquito-borne diseases. In this dynamic market, many companies opt for Original Equipment Manufacturing (OEM) services to meet customer needs efficiently.
01. Types of Mosquito Repellent Patch OEM Business:
a. Private Label OEM: Under this arrangement, a company partners with a manufacturer to produce mosquito repellent patches under their brand name. The manufacturer handles the production process while incorporating the client's specific requirements, such as packaging design, logo, and labeling.
b. Custom Formulation OEM: Some companies prefer a more tailored approach, where they work closely with the manufacturer to develop a unique formulation for their mosquito repellent patches. This type of OEM business allows for customized ingredients, scent, duration of effectiveness, and other specific features.
c. Contract Manufacturing OEM: In this scenario, a company outsources the entire manufacturing process to an experienced contract manufacturer. The manufacturer handles formulation, production, packaging, and quality control, ensuring efficient and consistent product delivery.
02. The Cooperation Process:
a. Research and Selection: Begin by researching reputable mosquito repellent patch manufacturers with expertise in OEM services. Evaluate their track record, certifications, production capabilities, and product quality. Request samples to assess their product efficacy and adherence to safety standards.
b. Communication and Negotiation: Reach out to potential manufacturers and initiate discussions about your requirements, including product specifications, packaging, pricing, and lead times. Clear communication is crucial to ensure mutual understanding and alignment of expectations.
c. Agreement and Contract: Once you have identified a suitable manufacturer, negotiate and finalize the terms of the cooperation. This includes pricing, minimum order quantities, payment terms, intellectual property rights, and any other relevant details. Document the agreement in a legally binding contract.
d. Product Development and Approval: Collaborate with the manufacturer on product development, including formulation, packaging design, and branding. Provide detailed specifications and guidelines, and ensure that the manufacturer adheres to regulatory requirements and safety standards. Review samples and conduct thorough testing before granting final approval.
e. Production and Quality Control: The manufacturer initiates production based on the agreed-upon specifications. Regularly communicate with the manufacturer to monitor the production progress, quality control measures, and adherence to timelines. Conduct periodic quality checks to maintain product consistency and compliance.
f. Logistics and Delivery: Coordinate with the manufacturer on shipping and logistics arrangements, ensuring proper packaging, labeling, and compliance with shipping regulations. Track the progress of shipments to ensure timely delivery to your distribution channels or customers.
03. Conclusion:
Embarking on an OEM partnership for mosquito repellent patch production can provide numerous advantages, such as cost-effectiveness, customization, and access to expertise. By understanding the various types of OEM business and following a structured cooperation process, companies can successfully bring high-quality mosquito repellent patches to the market, meeting the diverse needs of consumers and enhancing their brand reputation.