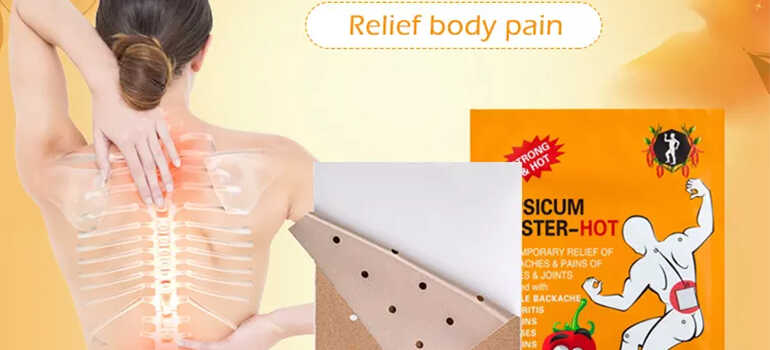 2022-12-12
Three Considerations For Capsicum Plaster Reactions
01. Up to 24 hours
Capsicum plaster is used on the surface of the skin. Generally, it takes a strong-smelling medicine and sticks it on the body surface to stimulate nerve endings. Through reflexes, it expands blood vessels, promotes local blood circulation, improves nutrition of surrounding tissues, and achieves the purpose of detumescence, anti-inflammation and analgesia.
Generally, the longest time should not exceed 24 hours. If the time is long, not only the medicine will lose its effect, but it will also be bad for the skin.
02. Do not break the foam
If the skin that has been pasted with capsicum plaster is red, swollen and blistered, try not to break the blister first, and apply sterile gauze on it to let the blister subside by itself.
If the blisters are in a place that is easy to be broken, it needs to be dealt with. You can go to the hospital and ask a professional to pick it up and apply medicine, or you can use a sewing needle at home, first burn the needle tip red on the fire, and slightly After cooling for a while, pierce the blister from the lower end, release the water, keep the skin of the blister still, wrap it with sterile gauze, and wait for it to heal itself.
03. It does not hurt to remove capsicum plaster in the shower
Capsicum plaster sometimes hurts when you peel it off. It will be much better if you wet the surface with warm water before peeling it off. There is also a simple and easy method, which is to take it off when you take a bath, so that you won't feel the pain.