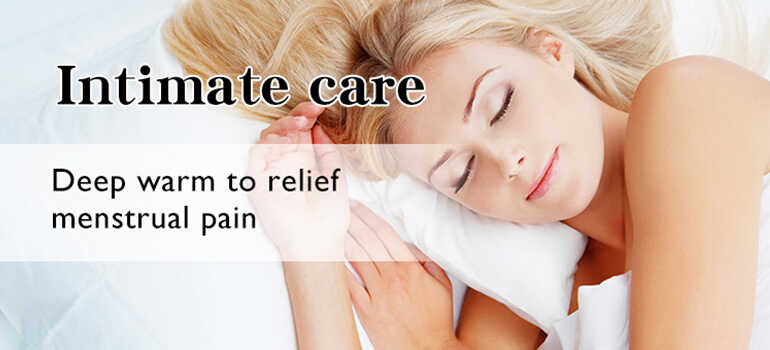 2023-02-15
Relieving Menstrual Cramps: The Benefits of Menstrual Cramp Pain Relief Patches
Menstrual cramps, also known as dysmenorrhea, can cause significant discomfort and pain for many women during their menstrual cycle. While there are various treatments available, one product that has gained popularity in recent years is the menstrual cramp pain relief patch. In this article, we'll explore the benefits of using these patches to alleviate menstrual cramps.
01. Targeted Pain Relief:
The menstrual cramp pain relief patch is designed to deliver targeted pain relief to the area where it is applied. The patch contains active ingredients such as menthol, camphor, and methyl salicylate, which work to reduce inflammation and provide a cooling sensation that helps to numb the pain. By applying the patch directly to the lower abdomen, the active ingredients are absorbed through the skin and provide quick and effective pain relief.
02. Convenience:
Menstrual cramp pain relief patches are incredibly convenient to use. Unlike oral pain medications, which can take time to take effect and may cause side effects such as nausea, the patch can be applied directly to the site of pain without the need for swallowing pills. This makes it an excellent option for women who may be on the go or do not want to disrupt their daily activities during their menstrual cycle.
03. Non-Invasive:
Menstrual cramp pain relief patches are non-invasive, meaning they do not require any needles or other invasive methods to provide pain relief. This is particularly beneficial for women who may be uncomfortable with needles or have a fear of injections. Additionally, because the patch is applied externally, there is no risk of irritation or damage to internal organs, making it a safer option compared to other treatments.
04. Long-Lasting:
Menstrual cramp pain relief patches can provide relief for an extended period, ranging from 8-12 hours depending on the brand and strength of the patch. This means that women can apply the patch in the morning and expect to have pain relief throughout the day, without the need to reapply frequently.
05. Cost-Effective:
Menstrual cramp pain relief patches are cost-effective when compared to other treatments such as prescription pain medication or even over-the-counter pain relievers. With the rising costs of healthcare, it is essential to have access to affordable treatments that are effective and safe.
In conclusion, menstrual cramp pain relief patches are an effective and convenient treatment option for women who experience dysmenorrhea. By providing targeted pain relief, convenience, non-invasive treatment, long-lasting effects, and cost-effectiveness, these patches can help alleviate menstrual cramps and improve the quality of life for many women. However, it is always essential to speak with a healthcare provider before starting any new treatment, including menstrual cramp pain relief patches, to ensure that it is safe and appropriate for individual needs.