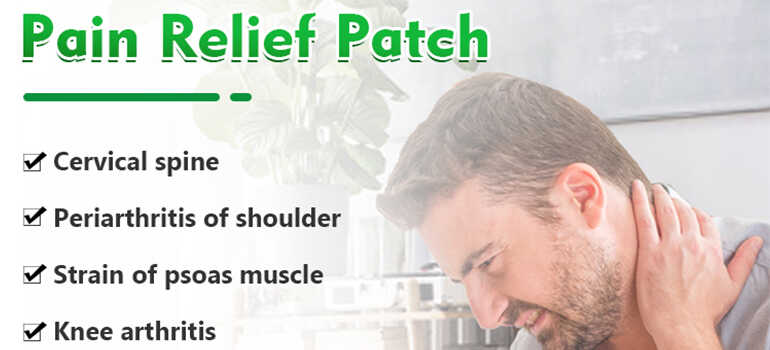 2023-03-14
How to Improve Your Own Brand Competitiveness in the Pain Relief Patch Market?
Traditional Chinese medicine has influenced the history of our country for thousands of years and has been passed down to this day. my country has been influenced by traditional Chinese medicine for thousands of years. Pain Relief Patch seems to be a Pain Relief Patch in every medicine box. No matter men, women, old or young, the audience is very wide. However, the Pain Relief Patch in the market is changing with the times With technological innovation and continuous improvement and development, a variety of Pain Relief Patch patches have been designed according to the changes of the current era to meet the needs of different audiences.
Pain Relief Patch OEM customers are more concerned about the efficacy and function of the Pain Relief Patch stickers. The diversification of the efficacy and function will continue to be updated through the product ratio. The quality of the Pain Relief Patch fabric must be strictly controlled. For the Pain Relief Patch core Raw materials and ingredients should also be compared according to formal requirements. On this basis, Pain Relief Patch will play its own advantages, that is, its efficacy will be well exerted. And the credibility of the market has improved and the praise of customers in the market has been increased.
According to the Pain Relief Patchoem OEM manufacturer, the importance of innovation ability is known to be very important. Without keeping pace with the times, how can unique innovation attract customers to discover the high quality of the product itself? Innovation is also one of the manifestations of competitiveness. , To enhance brand competitiveness, you need to have a strong enough innovation capability, and you need to be sufficiently innovative in terms of products, services, and development scope. Innovate in logistics delivery and distribution, and explore the characteristics of the Pain Relief Patch brand itself for innovative development.
Pain Relief Patchoem OEM manufacturers should work hard on the research and development of new products and create a brand culture. Culture is a kind of soft power, which plays a key role in the fierce market competition. Kung Fu, develop multiple types of Pain Relief Patch stickers, add new ideas and techniques, etc. Let brand products get market recognition quickly and effectively.
At the same time, if you want to improve your brand competitiveness in the Pain Relief Patch market, you need to interact more with customers. High-quality pre-sales and after-sales services are also a high-quality embodiment of brand competitiveness.