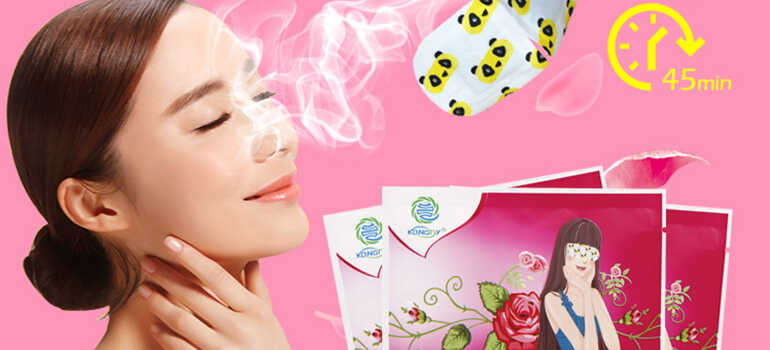 2023-02-23
Guide to Steam Eye Mask OEM: How to Customize Your Own Brand
Steam eye masks have become increasingly popular in recent years for their ability to provide relaxing and therapeutic benefits to tired eyes. As a result, more and more businesses are interested in offering their own custom steam eye masks through OEM (Original Equipment Manufacturer) services. In this article, we will provide a step-by-step guide on how to do steam eye mask OEM.
Step 1: Find a reputable manufacturer
The first step in doing steam eye mask OEM is to find a reputable manufacturer. Look for a manufacturer that has experience in producing steam eye masks and has a good track record of providing high-quality products. You can search for manufacturers online or attend industry trade shows to connect with potential manufacturers.
Step 2: Discuss product specifications and customization options
Once you have found a suitable manufacturer, it's time to discuss product specifications and customization options. This includes the type of material used for the mask, the size and shape of the mask, the scent of the steam, and any other additional features you may want to include. Make sure to communicate your requirements clearly to the manufacturer to ensure that your vision is achieved.
Step 3: Provide your design and artwork
If you have your own design and artwork for the packaging, make sure to provide it to the manufacturer. Alternatively, the manufacturer may also offer design services to create a custom packaging design that fits your brand and product.
Step 4: Sample production and approval
Before starting the mass production, it's important to have a sample produced and approved by you. The sample will allow you to see and test the product for quality and functionality. If you are satisfied with the sample, you can approve it for mass production.
Step 5: Mass production
After the sample has been approved, the manufacturer can start mass producing the steam eye masks. The production time will depend on the quantity of masks ordered and the complexity of the customization options.
Step 6: Packaging and shipping
Once the production is complete, the masks will be packaged and shipped to your desired location. Make sure to discuss shipping options and costs with the manufacturer to ensure a timely and cost-effective delivery.
Conclusion
Doing steam eye mask OEM can be a great way to offer a unique and customized product to your customers. By following these steps, you can ensure that your steam eye masks meet your requirements and are produced by a reliable and experienced manufacturer.