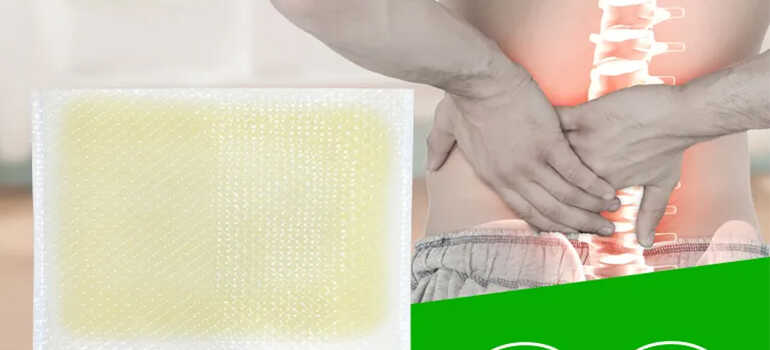 2023-03-03
Effective Use of Pain Relief Patches for Managing Sports Injury Pain
Sports injuries can be quite painful, and it can take time to heal completely. Pain relief patches are an effective way to manage pain, particularly when it is localized to a specific area of the body. If you have suffered a sports injury, using a pain relief patch can help alleviate discomfort, reduce inflammation, and promote healing.
There are many different types of pain relief patches available on the market. Some are designed for specific types of pain, while others are more general. It's essential to choose a pain relief patch that is designed for sports injuries and contains the right active ingredients to manage pain effectively. Look for patches that contain menthol, camphor, or lidocaine, as these are known to be effective pain relievers.
02: Clean the Affected Area
Before applying the pain relief patch, it's essential to clean the affected area thoroughly. Use warm water and soap to clean the area, and then dry it completely. If the area is still swollen or tender, you may want to apply an ice pack for a few minutes to help reduce swelling and pain.
03: Apply the Pain Relief Patch
Remove the pain relief patch from its packaging and carefully peel off the backing. Place the patch directly onto the affected area, making sure that it adheres firmly to the skin. Avoid stretching the patch or pulling it too tight, as this can cause discomfort and may prevent it from working effectively. You may need to use more than one patch to cover a larger area.
04: Monitor the Area
Once you have applied the pain relief patch, it's essential to monitor the area closely. Check the patch regularly to ensure that it is still in place and that it hasn't become dislodged. If you experience any discomfort or adverse reactions, such as itching or redness, remove the patch immediately.
05: Replace the Patch as Needed
Most pain relief patches can be worn for several hours, depending on the severity of your pain. However, if the patch becomes less effective or starts to peel off, it's essential to replace it with a fresh one. Make sure to follow the manufacturer's instructions for how often to replace the patch.
In conclusion, using a pain relief patch can be an effective way to manage pain after a sports injury. By following these simple steps, you can ensure that you are using the patch correctly and that it is working effectively to alleviate your discomfort. However, it's important to remember that pain relief patches are not a substitute for medical treatment. If your pain persists or worsens, it's essential to seek medical attention to ensure that you receive the appropriate care.