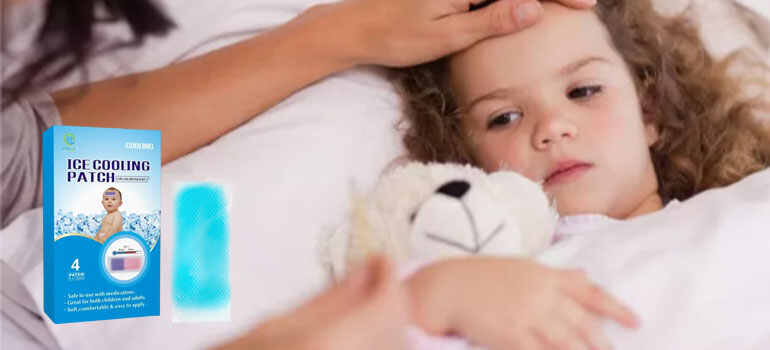 2022-09-23
Bady Fever Patch Directions For Use
Product Name: Cooling Gel Patch/Sheet/Pad Baby fever patch Icy pad Structure
Back lining: Non-woven Fabric
Middle Gel: Hydrophilic macromolecule gel with natural levo menthol
Protective film: Transparent Film
Main Ingredients:Water,menthol,ice sheet,hydro gel
Convenient usage: Fever Headache Toothache Hot day Tiredness Sleepy
Instructions:
Peel off the transparent film and apply the adhesive surface to the affected area.
To enhance the cooling effect, place the sheets in a refrigerator before use.
Do not place the sheets in freezer.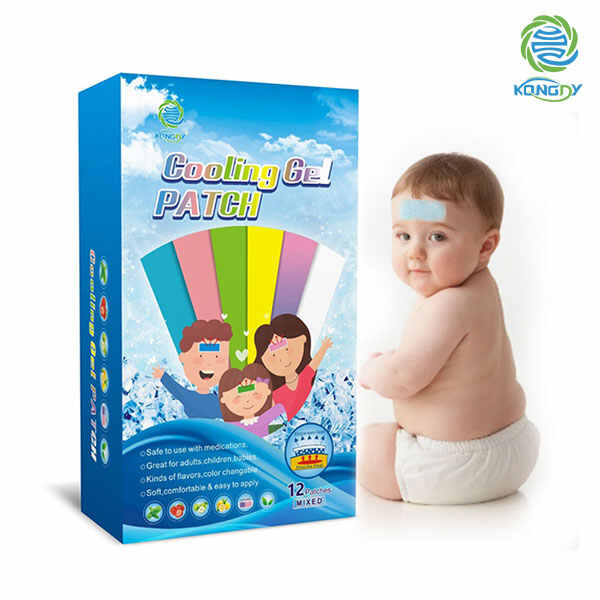 01. Directions for Use:
1.Remove Cooling Gel Patch from packaging and keep unused patch within the pouch, ensure that you close the seal tightly.
2.Pull off transparent sheet liner.
3.Apply patch to clean dry skin.
4.If required, the patch can be cut to size
02. How does it work:
Cooling Gel Patch contains a high percentage of water which works with the body's natural cooling system helping to cool the body. As the temperature raises the heat of the skin causes the evaporation of water contained within Cooling Gel Sheet which creates a cooling sensation on the surface of the skin. The heat of the skin causes the evaporation of water contained within the gel and as a result lowers temperature of the skin. The excellent heat transfer ability is made possible by the gels unique structure which disperses heat freely and maintains a constant and steady cooling effect that lasts up to 8 hours.
Do not use on the eyes, around the eyes, mucous membranes or skin affected by eczema, rash or wound.
Stop use and consult your doctor if rashes, redness, itching or irritation occurs. For sensitive skin, consult your doctor or pharmacist before use.
This sheet is to be used under parental supervision when using on child while being careful that the child does not place the sheet in the mouth or cover the mouth or nose with the sheet.
When perspiring, or when a powder or similar material has been applied to the skin, this may prevent the sheet from adhering tightly to the skin. Wipe off the skin before applying the sheet.
The cooling effect of this sheet decreases gradually, after opening the package. Use the sheet promptly after opening.
Use the sheets once only, for efficacy, adhesiveness and hygiene.
04. Storage Condition:
Keep unused sheets in the pouch, with the open end folded twice along the solid lines.
Store in a cool dry place, away from direct sunlight.
Keep out reach of children. If swallowed, get medical help or contact a doctor right away.
Note:
Uses, Warnings and Directions may be varied due to the different regulation and instruction of the governmental authorities in countries of sales. Please read package label/insert carefully before use.