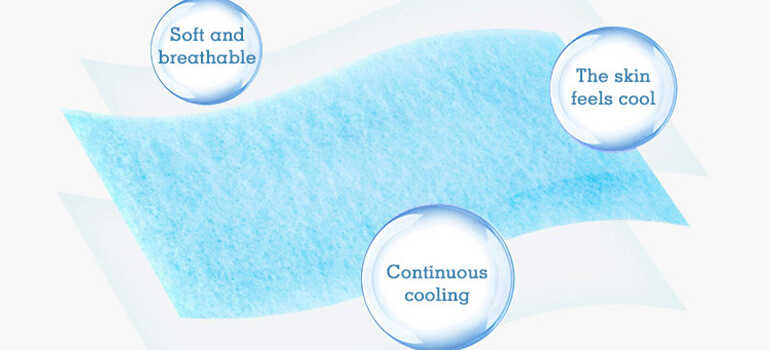 2023-02-02
The Process Of Cooperation With Medical Cooling Gel Patch Manufacturers
Medical cooling gel patch OEM processing has become a major trend in the market, and many manufacturers are now vigorously developing medical cooling gel patch OEM business.
On the other hand, the national economic situation is gradually improving, and now people are gradually paying attention to their health, and the conditions allow some medical products to be kept at home, so the daily demand for medical cooling gel patch market is very large, it can be said that in the next few years The medical cooling gel patch market will be on the rise.
Cooperating with medical Cooling gel patch manufacturers to produce OEM labels requires experience
01. Visited Cooling gel patch factory
Let's start with the initial communication with the manufacturer. This initial communication requires a clear understanding of some basic information about the manufacturer of the medical cooling gel patch. The second step is to further investigate the factory. Here we need to have a better understanding of the manufacturer, such as the manufacturer's production. Whether the equipment is complete, whether the manufacturer's qualifications are complete, and whether the manufacturer's production workshop is mature.
02. Do you have an excellent team?
And whether the manufacturer's production team is professional, plus whether the medical cooling gel patch manufacturer has professionals to analyze the whole process of what the customer does not understand, and then when they understand everything clearly, they can sign the contract with the customer. This step requires customers to sort out the content of the contract and put forward their needs and requirements to the manufacturer and write them on the contract. When producing products, customers should also follow up the whole process to discuss the production situation with the manufacturer anytime and anywhere.
In this regard, KONGDY medical cooling gel patch manufacturer has done a very good job. As an OEM company, it supports the follow-up of customers in the production process of products, and carries out processing and production on demand. Colleagues have strict control over products. Standard, three quality inspections to ensure the quality and effectiveness of the product, after the product is fully packed, it will be shipped efficiently, and the shipment will be delivered within 24 hours.