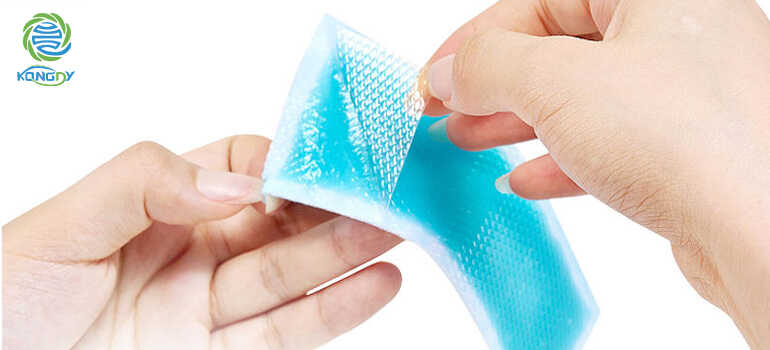 2023-05-30
Cooling Gel Patch-Accelerating Your Business Journey with Ease
Starting a business can be a challenging endeavor, requiring extensive planning, market research, and product sourcing. However, the agent wholesale business of cooling gel patches provides a unique opportunity for entrepreneurs to enter the market swiftly and successfully. By leveraging the benefits of this popular and in-demand product, individuals can establish a profitable venture with minimal barriers to entry.
01. Growing Market Demand:
Cooling gel patches have gained significant popularity due to their therapeutic benefits and convenient application. From athletes seeking post-workout relief to individuals experiencing minor aches and pains, the market demand for cooling gel patches is steadily increasing. As an agent wholesaler, this growing demand translates into a ready customer base and a lucrative business opportunity.
02. Low Investment and Risk:
One of the major advantages of the cooling gel patch agent wholesale business is its low investment requirement. Compared to starting a manufacturing operation or developing a new product, becoming an agent wholesaler allows entrepreneurs to enter the market with minimal financial risk. By partnering with established manufacturers, individuals can access high-quality cooling gel patches without the need for significant upfront investment.
03. Streamlined Supply Chain:
As an agent wholesaler, you can tap into an existing and efficient supply chain network. Reputable manufacturers typically handle the production, packaging, and logistics, ensuring a seamless flow of products from the factory to your customers. This streamlined supply chain eliminates the complexities associated with manufacturing, inventory management, and order fulfillment, allowing you to focus on marketing and sales.
04. Branding and Marketing Support:
In many cases, cooling gel patch manufacturers offer branding and marketing support to their agent wholesalers. This assistance can include customized packaging, product labeling, and marketing materials. Leveraging the manufacturer's expertise and resources, you can establish a strong brand presence in the market and effectively promote your cooling gel patches to target customers.
05. Quick Time-to-Market:
The agent wholesale business of cooling gel patches provides a fast-track to market entry. By partnering with a reliable manufacturer, you can promptly access ready-to-sell products and leverage their established market presence. This enables you to bypass lengthy product development and testing phases, allowing you to start selling and generating revenue quickly.
The agent wholesale business of cooling gel patches offers a promising opportunity for aspiring entrepreneurs to enter the market swiftly and successfully. With the growing market demand, low investment requirements, streamlined supply chain, branding support, and quick time-to-market, individuals can capitalize on the popularity of cooling gel patches and establish a profitable business venture. By choosing this path, you can navigate the business landscape with confidence and embark on a journey towards entrepreneurial success.