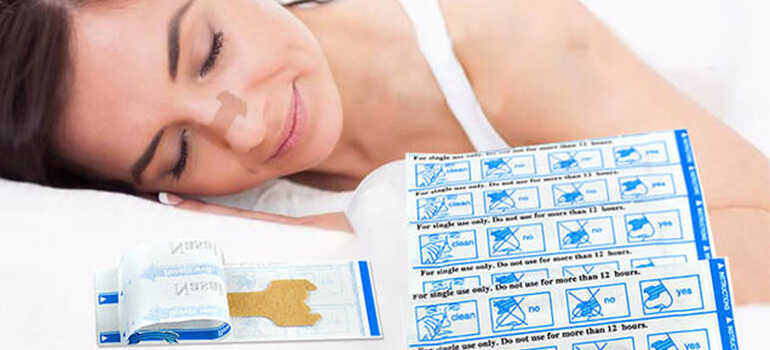 2023-08-31
Mastering the Art of Selling Anti Snoring Nasal Strips
Selling Anti Snoring Nasal Strips can be a lucrative venture, given the growing demand for effective and non-invasive solutions for better breathing. To create a successful selling strategy, it's important to understand your target audience, showcase the unique benefits of Anti Snoring Nasal Strips, and employ effective marketing techniques. In this article, we'll explore five simple yet effective steps to ensure a strong and successful nasal strip selling strategy.
Step 1: Know Your Audience
Understanding your target audience is the foundation of any successful selling strategy. Identify individuals who may benefit from Anti Snoring Nasal Strips, such as those with nasal congestion due to allergies, colds, or deviated septums. Consider demographics, pain points, and preferences to tailor your marketing efforts effectively.
Step 2: Highlight the Benefits
Anti Snoring Nasal Strips offer several benefits, including improved airflow, reduced snoring, and enhanced sleep quality. Clearly communicate these advantages in your marketing materials and product descriptions. Use before-and-after scenarios, testimonials, and scientific information to showcase the efficacy of Anti Snoring Nasal Strips.
Step 3: Provide Educational Content
Educational content can go a long way in building trust with your customers. Create informative blog posts, videos, or social media content that explains how Anti Snoring Nasal Strips work, the science behind them, and tips for proper application. This not only demonstrates your expertise but also empowers customers to make informed decisions.
Step 4: Leverage Online Platforms
In today's digital age, online platforms are invaluable tools for selling products. Establish a user-friendly e-commerce website where customers can easily browse and purchase Anti Snoring Nasal Strips. Utilize social media platforms to connect with potential customers, share educational content, and run targeted ads to reach your audience.
Step 5: Offer Promotions and Discounts
Promotions and discounts can incentivize potential customers to try Anti Snoring Nasal Strips. Consider offering bundle deals, limited-time discounts, or free samples with purchases. Engage in seasonal promotions to capitalize on times when nasal congestion is more prevalent, such as allergy seasons.
A successful nasal strip selling strategy relies on a deep understanding of your audience, effective communication of benefits, educational content, online presence, and enticing promotions. By following these five simple steps, you can create a comprehensive strategy that not only boosts sales but also establishes your brand as a trusted source for effective nasal congestion relief.