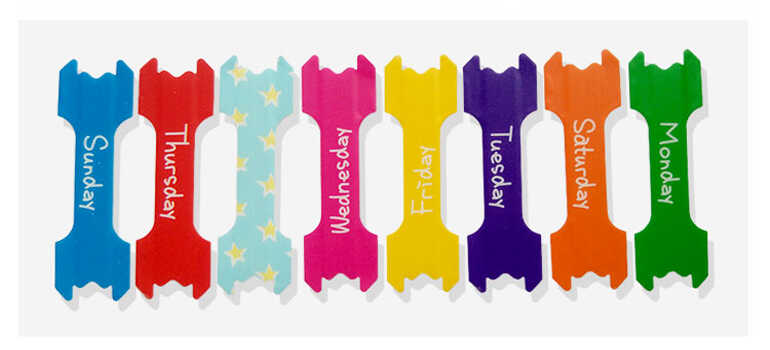 2022-05-17
Can Pregnant Women Use Breathable Nasal Strips
01、Can pregnant women use ventilated nasal patches
After pregnancy, pregnant women's body enzymes have certain changes, the metabolic process of certain drugs have a certain impact. The drug is not easy to detoxify and excrete, there can be accumulative poisoning, in early pregnancy when the fetal organs are formed, the drug has a certain impact on the fetus, so pregnant women with nasal congestion is best not to use ventilation nasal paste.
02、How to use the ventilation nose patch
First clean and dry the surface of the nose to remove oil. Remove the protective sticker from the middle. Press gently until it adheres firmly. When removing, apply slow pressure to avoid straining the skin. Correct application will give you maximum effectiveness and smooth breathing.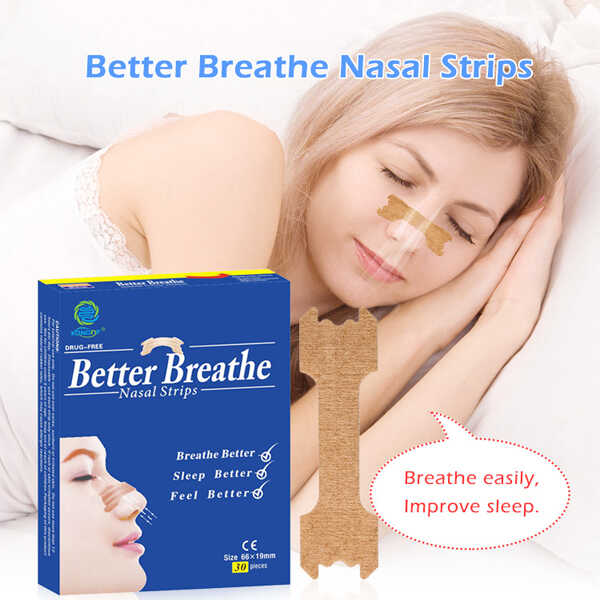 03. Precautions for the use of Ventilated Nasal Strips
1. For external use only, do not apply to broken, sunburned or inflamed skin.
2. This is a single use product. Each patch should be used once and should not be used for more than 12 hours per day for sleep, exercise or daytime use.
3. For children over 5 years of age. This product is hypoallergenic and does not normally cause allergic reactions.
4. If a rash or skin irritation develops, discontinue use and consult a doctor.
04. Side effects of the Breathe Right Nasal Strips
Ventilated nasal patches do not rely on any medication, but use a patented elastic film, which has almost no side effects and, in general, does not produce adverse reactions. It enables the ventilation nasal patch to pull open the nasal cavity and airway, effectively reducing the resistance to airflow through the nasal cavity in an instant, thus achieving the effect of expanding the nasal passage and ensuring smooth breathing.
KONGDY reminds that ventilation nasal patches are hypoallergenic and do not normally cause allergic reactions. If the user develops a red rash or skin irritation, please stop using it immediately and consult a doctor. Also use under the supervision of a physician if you have symptoms of sleep apnoea syndrome.
It is important to note that Ventilator Nasal Strips are for external use only and are single-use products that should not be used on broken, sunburned or inflamed skin and should not be used more than 12 hours per day per patch for sleep, exercise or daytime use.
05、How to do if the nose of a pregnant woman is not ventilated
1, once pregnant women occur nasal congestion, runny nose and other situations, local can be appropriate application of vasoconstrictors, such as nasal water and other nose through the drops, which refers to the lightest state of rhinitis use the best.
2, such as the appearance of just nasal congestion caused by the person's entire mental state is not good, you can use Bebe Bear ice cream nasal paste to alleviate this phenomenon, because it contains mint and other cooling substances, can be some refreshing effect.
3, there is another possibility is because of the traditional Chinese concept that pregnant women should not stay in a ventilated place for a long time, many people's home doors and windows are tightly closed, the nose can not breathe fresh air to lead to nose sensitivity or even nasal congestion, so it is recommended that the room ventilation work should be done.
4, pregnant women are a sensitive group, if a part of the body is really uncomfortable it is recommended to use the most scientific method to consider, such as going to the hospital to do electrocardiogram, blood pressure and other related aspects of the examination, to rule out the existence of cardiac insufficiency and other possibilities.